Erick Erickson: Some Conservatives Turning Into 'Shakedown Artists' Over Facebook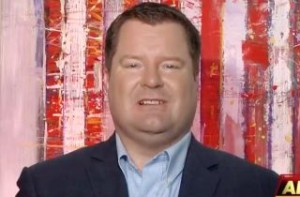 Erick Erickson today expressed his very strong concerns that conservatives are acting like liberal "shakedown artists" in the controversy over Facebook's alleged suppression of conservative news.
The meeting took place yesterday, and some of the attendees were encouraged by what Mark Zuckerberg said. Glenn Beck was in attendance, and he said he was disturbed by how, based on one unconfirmed report, some of his fellow conservatives were trying to push a "Salem witch trial" of Facebook.
Erickson agreed in a post on The Resurgent today, calling out the head of the American Conservative Union for being outraged at how "Facebook rejected ACU's overtures for Facebook to play a meaningful role at CPAC."
Erickson was bewildered by how "Facebook had not written a check to subsidize CPAC" was a reason they skipped the meeting. And as far as he's concerned, conservatives angry at Facebook are acting like angry liberals:
When the hell did conservatives start demanding private businesses set up affirmation action plans for conservatives? That's essentially what this is…

The behavior of some conservatives on this issue is shameful. We should start trying to figure out who the Jesse Jackson and the Al Sharpton are of the conservative movement considering many in the movement are turning into shakedown artists. And it is no coincidence that the same pool of conservative shake down artists are starting to make kissy face with Trump.
He also pointed out that Facebook has sponsored other conservative events in the past.
[image via screengrab]
— —
Follow Josh Feldman on Twitter: @feldmaniac
Have a tip we should know? tips@mediaite.com
Josh Feldman - Senior Editor