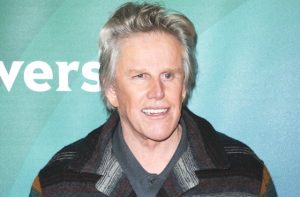 A former Apprentice staffer spoke out anonymously to The Daily Beast alleging that Gary Busey groped her on the set and Donald Trump did nothing about it.
This former staffer, backed up by other sources, told The Daily Beast that when they were outside a gallery Trump had contestants selling art at, Busey approached and grabbed her.
This is how she describes what happened:
"We were smoking cigarettes outside, and Busey was standing next to me. And then at one point, he grabbed me firmly between my legs, and ran his hand up my stomach, and grabbed my breasts," she continued. "I didn't know what to do. So I made this joke that, 'Oh, I've never been sexually harassed by a celebrity before!' Then he grabbed my hand and put it [over] his penis, and said, like, 'I'm just getting started, baby.'"

She added, "Then my friend jumped in between [me and Busey] and put his hand on Busey's chest."
As she and the other staffers claim, people wanted Busey off the show after this, but Trump did not take the complaint seriously:
The news made it all the way up the chain of command, multiple sources told The Daily Beast, and made its way to Trump's ear. The real-estate mogul ultimately gave Busey little more than a chuckle and a soft slap on the wrist.
This report comes on the heels of other reports about other insensitive moments of Trump's from his time on the reality show.
Busey has publicly expressed his support for Trump's presidential bid.
[image via DFree/Shutterstock]
— —
Follow Josh Feldman on Twitter: @feldmaniac
Have a tip we should know? tips@mediaite.com
Josh Feldman - Senior Editor