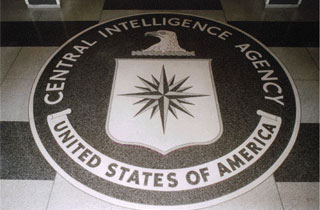 A jury today convicted ex-CIA agent of leaking classified intelligence to a New York Times reporter, whose subpoena led to criticism of the Obama Administration's treatment of journalists.
Jeffrey Sterling, a former officer, was formally convicted of leaking information about a botched mission to thwart Iran's nuclear program to Times reporter James Risen (yes, Risen, not Rosen). The episode made its way into a 2006 book written by Risen, leading to the CIA charging Sterling for violating the Espionage Act. The case, however, was backed up for years after the Department of Justice issued a subpoena to Risen demanding that he divulge his sources or face jail time, and Risen refused, claiming that their challenge was unconstitutional. (The DOJ backed down from that avenue in December.)
The DOJ's decision to prosecute Risen led to near-unanimous criticism of the Obama administration from the media, with Risen calling the President "the greatest enemy to press freedom in a generation" at one point.
According to the AP, Sterling was furious that "he had been mistreated and was angry that the agency refused to settle his racial discrimination complaint," leading to his decision to leak information about the mission to Risen. Sterling was also the handler of a Russian asset during the 2003 mission, in which they attempted to sabotage Iran's burgeoning nuclear program by giving them faulty blueprints to nuclear reactors, and, according to prosecutors, had "misgivings" about the direction of the operation.
Earlier today, the Washington Post noted that the jury was still split, sending a note to U.S. District Judge Leonie M. Brinkema before noon saying they "[could not] reach agreement on several counts". Brinkema had instructed them to go back to deliberations, adding that she nor the lawyers could give them any more legal instruction: "There's no more law that I can give you."
[AP]
[Image via Wikipedia]
—
>> Follow Tina Nguyen (@Tina_Nguyen) on Twitter
Have a tip we should know? tips@mediaite.com