Ex-NBCer Nancy Snyderman Opens Up About Ebola Uproar: Like Being 'Burned at the Stake'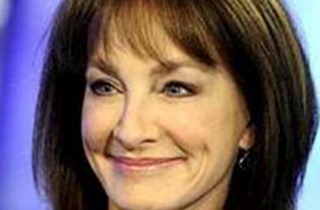 Dr. Nancy Snyderman, formerly of NBC News, had finally broken her silence about the turmoil she went through after breaking her Ebola quarantine. Snyderman and an NBC News team were in Liberia last year, and after a cameraman was stricken with Ebola, they all had to be put in quarantine. Snyderman broke quarantine and ended up breaking her Ebola quarantine">apologizing, while insisting "we have no symptoms and pose no risk to the public."
She ended up leaving NBC earlier this year.
Now Snyderman has a piece out for The Hollywood Reporter opening up about what it was like dealing with quarantine and the public freakout over her breaking it. She said, "I knew we were safe because we had never come into contact with Ashoka and he had never been ill in our presence. You can't be infectious until you have a fever."
But she didn't anticipate the "societal chaos" in the U.S. over Ebola (remember when we were all freaking out about it?) and admitted she probably wasn't "sensitive to how frightened people were."
But the response Snyderman got was just a little much:
I don't know to what extent media — traditional and social media — stoked the flames. I will tell you I saw the mean side of social media and the number of people who wanted me dead — or worse. It was a traumatic time. I never wanted to be famous — that's not the reason I got into television. But man, oh man, did I see the ugly side of having too many people know who you are.

The fallout was significant. The senior center wouldn't give my 88-year-old mother her flu shot because they knew she had seen me. That was the low point. My ex-husband, a freelance journalist who came to help, lost a story because someone didn't want him riding in a car with them. I swear to God: If it had been Salem, I would have been burned at the stake.
She recalled how TMZ stalked her and how random people put up posters saying she should be arrested, putting her home address on the posters.
Snyderman made it clear that it was her decision to leave NBC News, but admitted she misses journalism and "telling stories."
[image via NBC News]
— —
Follow Josh Feldman on Twitter: @feldmaniac
Have a tip we should know? tips@mediaite.com
Josh Feldman - Senior Editor