Ex-Trump Aide Michael Caputo is Reportedly Trying to Keep Roseanne Alive For His Online Streaming Outlet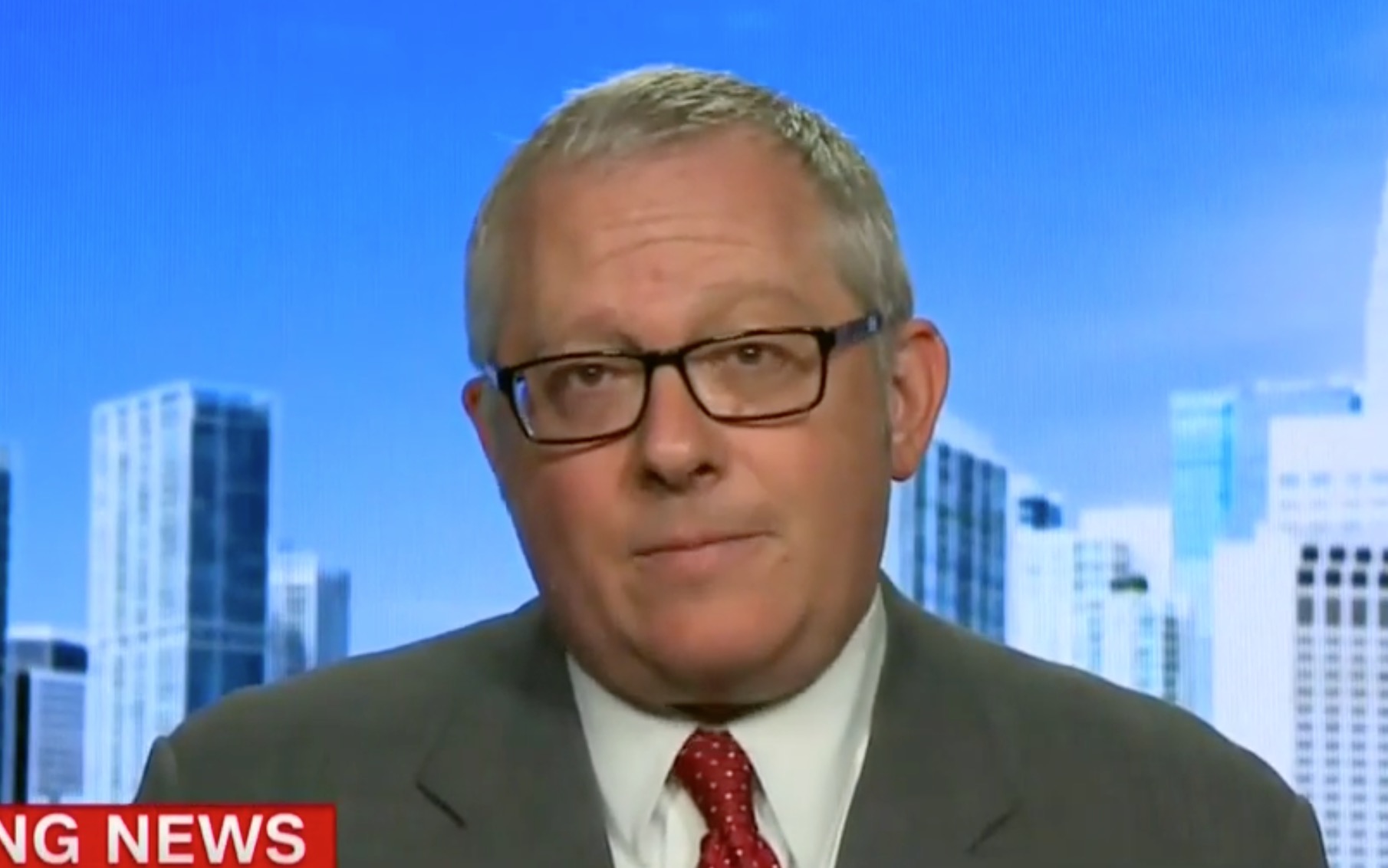 ABC might've axed the Roseanne revival because of yesterday's unhinged tweetstorm from the lead actress, but since the show was such a hit among President Donald Trump's fanbase, Michael Caputo — his former aide — apparently won't allow the show to die.
Since Caputo isn't a Trump campaign aide anymore, he has been alternating his time between TV interviews and his job as the chief marketing officer of Bond, a conservative-leaning startup company for online streaming. According to The Daily Beast, Caputo is using his position to try and pick up the show now that it has been cancelled.
"We always planned on reaching out to Roseanne eventually," Caputo said when reached for comment. "Now it's sooner rather than later."
Despite the significant viewership ratings Barr was bringing in, ABC decided to terminate her show's revival in light of the ludicrous, racist statements she made yesterday on Twitter. Roseanne is unlikely to maintain its ABC levels of viewership if it moves over to Bond — but Caputo evidently is still trying to keep the show alive in order to highlight Bond's counter-programming initiative.
From the report:
Caputo, for one, views it as a cleaner ideological fit than ABC ever was. In slideshow presentations pitching its streaming service to various potential investors, Bond even used the Roseanne reboot as a model for the type of programming that the company could support. Caputo said that model was used explicitly to lure conservative-minded backers eager to tip the balance of political power in Hollywood.

The Daily Beast obtained a pair of slides from that presentation, which hyped "The Roseanne Effect" and declared that the Roseanne reboot was "disrupting Hollywood orthodoxy," and that while the show was "panned by Hollywood" and "ridiculed by Liberal America," its key demographic—"pro-Trump middle America"—had been "ignored by elites."
[Image via screengrab]
— —
>> Follow Ken Meyer (@KenMeyer91) on Twitter
Have a tip we should know? [email protected]