Eyebrows Raised: Kushner Family Courts Chinese Investors in $500K Investment-for-Visa Conference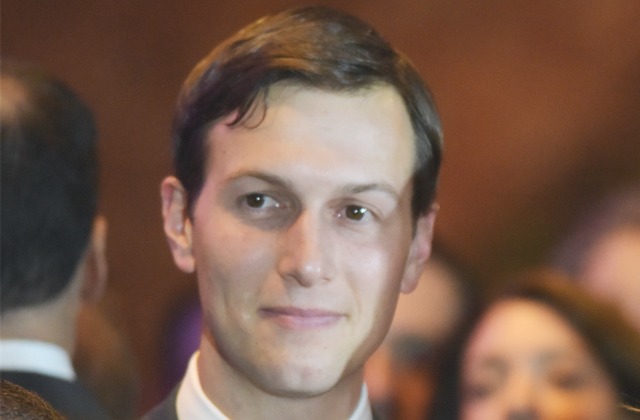 Recent business activities from Jared Kushner's family are inspiring new questions about whether President Trump's administration is rife with conflicts of interest.
Washington Post put out an article which describes how Kushner's sister, Nicole Kushner Meyer, met with a group of Chinese investors this weekend in Beijing. Descriptions of the conference suggest that it was an event where Meyer was trying to persuade the room to get investor visas and provide a sizable amount of funding for two skyscraper projects in New Jersey.
Meyer was encouraging the seminar attendees to consider the EB-5 immigrant investor visa program, which would allow them to buy massive shares for American projects and permit them to immigrate to the U.S. WaPo reports that a brochure for the event bore the tagline: "Invest $500,000 and immigrate to the United States."
"Even though this is the project of the son-in-law's family, of course it is still affiliated," said Chinese investor Wang Yun. He went on to say that the Kushner family's connection to Trump factored into the project's intrigue, though Yun had "doubt" about it over the possibilities that Trump could be impeached or the presidency won't end well.
Kushner and his wife, Ivanka Trump, have both made efforts to distance themselves from their business holdings when they began to serve under the Trump administration. Despite this, there have been numerous developments since Trump took office which have invited concerns about how he and his associates could use the presidency for self-enrichment.
Reports from Twitter on this continue to add insight to both the story and efforts to allegedly keep the story under wraps:
The Kushner family is in Beijing hawking EB-5 visas to Chinese investors. They asked @washingtonpost to leave the publicly advertised event pic.twitter.com/8JX54zPeRk

— Emily Rauhala (@emilyrauhala) May 6, 2017
I asked Kushner's sister whether $150 mil in Chinese investment posed a conflict of interest. "Leave us alone!" her entourage yelled. pic.twitter.com/fpwFBqltXT

— Javier C. Hernández (@HernandezJavier) May 6, 2017
I was threatened, harassed and forced to delete recordings and photos of The Kushner family recruiting Chinese investors in US Green cards. https://t.co/8IG5LzjbaU

— Congcong Zhang (@daphnewelkin5) May 6, 2017
Regardless if Mr. Kushner was involved, or even aware, of this conference, it's clear that the story will likely not go away very soon.
UPDATE – 2:05 p.m. EST: CNN Money picked up on a statement where Kushner Companies offered apologies for invoking Jared Kushner and his White House connections as part of their investment pitch.
"Kushner Companies apologizes if that mention of [Jared Kushner] was in any way interpreted as an attempt to lure investors," the statement said. ""Ms. Meyer wanted to make clear that her brother had stepped away from the company in January and has nothing to do with this project."
[Image via screengrab]
— —
>> Follow Ken Meyer (@KenMeyer91) on Twitter
Have a tip we should know? tips@mediaite.com