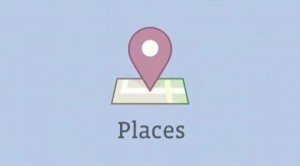 Late yesterday, Facebook launched a new "geolocation" application called Facebook Places. The app, which resembles existing, smaller start up companies likes Foursquare and Gowalla, allows users to "check-in" at different locations and thereby announce their whereabouts to friends as well as connect with other Facebook users in the same location. At the moment, the application is only available in the U.S. to smart phone users, though Facebook plans to expand it worldwide.
On the one hand, the phenomenon of location-based social networking sounds like a cool, if mildly creepy, indication of technology's reach into our daily lives. Consequently, it doesn't seem surprising that Facebook, social networking titan that it is, would want in on the new market, regardless of how that might affect those smaller start ups.
But if simply admiring the general coolness/creepiness of the new phenomenon doesn't do it for you, CNET's Caroline McCarthy takes note of a few of the more philosophical considerations this phenomenon brings to light.
At the heart of any deep discussion about the rise of technology in the modern age is how it simultaneously connects people and drives them apart. Urban sociologists, McCarthy explains, tend to articulate this in terms of technology "threatening the 'third place,' a term coined by urban sociologist Ray Oldenburg to refer to a spot of social gathering and interaction that was differentiated from the workplace and home." Rather than actual social interaction, we could end up in gadget-centric, Wall-E-esque bubbles of faux-interaction.
But Christopher Cox, Facebook's vice president of product, would argue instead that the rising prominence of technology doesn't necessarily mean we're all doomed to technological isolation. Rather, applications like Facebook Places enable healthy human interaction.
"The entire goal of this product, and in general what we're trying to develop here, is that the 'third place' is alive and well and that technology can actually be the thing that pulls us away from the TV and out to the nightclub or out to the concert or out to the theater or out to the bar. Technology does not need to estrange us from one another."
At any rate, that's something for you to mull over as you max out your Facebook privacy settings because, of course, Facebook Places bears the hallmark of the not-so-private pre-set privacy settings. What did you expect, really?
Have a tip we should know? tips@mediaite.com