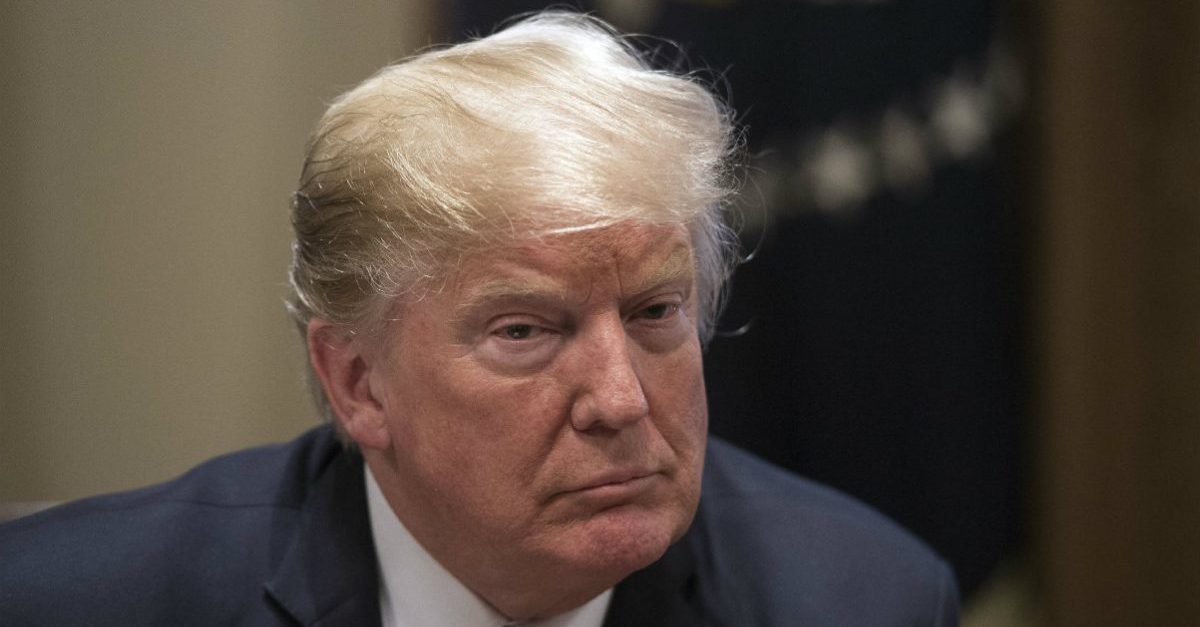 Robocalls that falsely claim to be from President Donald Trump's re-election campaign have raised hundreds of thousands, according to a new report.
CNN's KFile team investigated Support American Leaders PAC, a political group that reportedly managed to put out hundreds of thousands of pro-Trump robocalls in a single month. By CNN's estimates, the group raised more than $100,000 in January after sending out 200,000 robocall messages.
Some of the robocalls use soundbites from Trump to make it sound like the president reported a message specifically for the PAC. Other robocalls repackage pro-Trump messages, slogans and pitches from the actual Trump Campaign.
Matthew Tunstall, the organization's leader, has run fundraising groups like this before, targeting both sides of the political spectrum. Federal Election Commission records indicate that Tunstall's groups don't actually donate the money they collect to actually candidates, instead using them to pay for more ads, solicit more donations or it goes to Tunstall and "unspecified media consultants."
The calls invite a number of legal questions because of the impersonations involved, but Tunstall insists he's in compliance with the law after removing calls that start with the line "I'm Donald Trump."
He issued a statement:
"This was a technical error if you heard this, there were many different variants that have been recently tested for different political ads regarding support for President Trump…I've been instructed by multiple legal sources that using voice clips from politicians is acceptable and not considered 'impersonating' because politicians are public officials and do not have rights to their likeness like normal private citizens and celebrities do…Regarding impersonation, Support American Leaders PAC has never willfully intended to do anything other than comply with the FEC regulations and support candidates like President Trump."
[Photo via Getty Images]
— —
>> Follow Ken Meyer (@KenMeyer91) on Twitter
Have a tip we should know? tips@mediaite.com