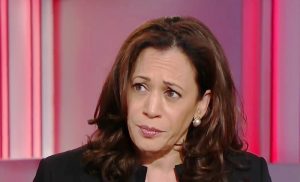 Amidst increasingly contentious dialogue around campus sexual assault and, of course, in the aftermath of shocking results from the trial of alleged serial rapist Bill Cosby, female Democratic senators are unsurprisingly pushing for legislation that would make rape kits and education about rape kits more widely available, and additionally require testing of rape kits.
Democratic Sen. Patty Murray formerly introduced Survivors' Access to Supportive Care Act in May with Sens. Jeanne Shaheen (D-NH), Claire McCaskill (D-MO), Kirsten Gillibrand (D-NY), Tammy Baldwin (D-WI), Richard Blumenthal (D-CT), and Barbara Boxer (D-CA).
According to Jezebel, the bill would require the Government Accountability Office to "survey each state to determine the specific needs and standards of care for sexual assault examinations, create a federal guideline and training program around sexual assault health care (which currently does not exist), a federal grant to expand training and care offered at hospitals across the country, require colleges to educate students about sexual assault examination services, and build a resource center for hospitals receiving federal funding."
The first time around, the bill floundered, but according to Murray's office, expect it to be reintroduced soon — perhaps as soon as the fiasco with the GOP health care bill dies down.
"We haven't [re]introduced it yet, just given everything that's going on in the healthcare space," a spokesperson from Murray's office told Jezebel. "We've been wanting to introduce it for a while, but we wanted to wait until we could get more of our members focused on it and right now everyone's attention in healthcare is, obviously, Trumpcare."
It's worth noting that Congressional legislation to expand health care for rape survivors and build on the examination process on a federal level was inspired by the experiences of Leah Griffin, a rape survivor from Washington found bloodied and assaulted one evening three years ago. Griffin was later told by prosecutors that there wasn't enough evidence to prove "that she did not consent to sexual contact or that he should have known that she was incapable of consent."
Her experiences led to an investigation that revealed only "about 17 percent" of emergency rooms across the country are staffed with nurses that are trained in administering medical forensic care, meaning thousands of survivors aren't able to access rape kits, and of those who are, many of them, after reliving their traumatic experiences as they undergo forensic examination, watch as their rape kits are backlogged, shelved, and never tested.
In the state of Colorado as of last year, testing rape kits has yielded convictions and justice for survivors. Testing 3,542 rape kits over the course of 18 months resulted in 1,556 DNA profiles, and generated 691 investigative leads for police departments to begin pursuing.
As the End the Backlog campaign points out on its website, many factors go into why across the nation so many rape kits wind up being backlogged. First and foremost, many police departments lack the financial resources to test rape kits, as testing one can cost anywhere from $1,000 to $1,500. But also, the decision to send a rape kit for testing or not can rest solely with the officer in charge of the case. Officers and detectives tend to choose not to test kits if the survivor can't identify an attacker, or if the officer perceives the survivor uncooperative, or perhaps not credible.
False reporting occurs just between 2 and 10 percent of the time according to estimates by the National Sexual Violence Resource Center published in 2015, but according to End the Backlog, officers can "misinterpret survivors' reactions and choices in the immediate aftermath of the assault" or altogether lack "understanding about how trauma can affect a survivor of rape."
In June, Griffin went to Washington, D.C. and met with lawmakers including Democratic Sens. Elizabeth Warren and Kamala Harris, and even the staffers of several Republican senators and congressmen.
"Everyone was really positive," Griffin told Jezebel of the experience. "There wasn't any Republican or Democrat who said no outright and I was asking for bipartisan co-sponsorship. We don't have that quite yet, but we're hoping to get that soon."
That Republican staffers met with Griffin offers some hope that handling sexual violence can be a bipartisan matter. But the leadership by female Democrats in D.C. on Griffin's behalf emphasizes that work on behalf of women's rights is often best addressed when women are represented by women in politics.
This is an opinion piece. The views expressed in this article are those of just the author.