FL Detectives Go to Arrest Man for Child Porn, Find 50 Dead Cats in Freezers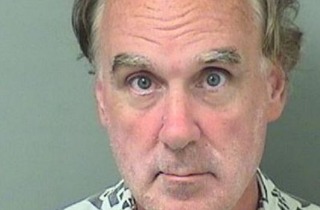 Once again, there is a reason why the "Florida man" is a distinct and instantly recognizable label in any news story. This time, it concerns an individual who, it turns out, had a few dozen cats inside his house… many of them dead and inside freezers.
Like I said. An obvious Florida story.
Detectives went to Doug Westcott's house to arrest him on charges of child porn. Neighbors say they always thought there was something off about him. One said, "He would never wear shirts, he used to always have this busy look and then he loves kids. He would come to your house and try to give the kids little things."
But when the detectives came to his house with a search warrant, their attention was immediately grabbed by cats. And not all of them were living:
An investigation into child pornography led to a suburban Lake Worth man's arrest Wednesday morning as well as the gruesome discovery of dozens of dead cats stored in freezers in the man's home, authorities said… [They] found about 50 dead cats in freezers as well as about 35 live cats, said Capt. David Walesky of Palm Beach County Animal Care and Control.
And by the way, Walesky also said that they litter boxes were "overflowing with feces and urine." So there's that.
A judge is going to decide within the next month whether Westcott will get to retain custody of the cats that weren't frozen.
[h/t Fox News]
[image via Palm Beach County Sheriff's Office]
— —
Follow Josh Feldman on Twitter: @feldmaniac
Have a tip we should know? tips@mediaite.com
Josh Feldman - Senior Editor