Fox News' Brit Hume Slams Donald Trump's Tweet of 'Sympathies' for McCain Family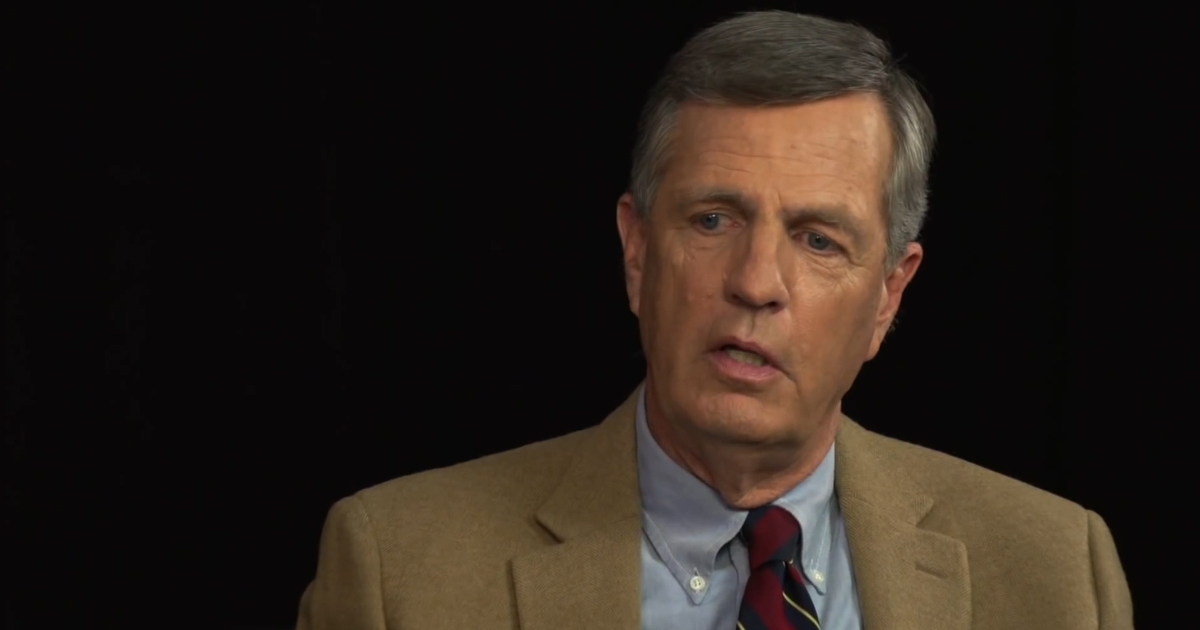 After Senator John McCain passed away on Saturday, President Donald Trump sent a tweet with his sympathies to the McCain family. It was not a comprehensive statement, as some politicians offered, and Fox News Channel's Brit Hume took note.
Still not a kind word about McCain himself. https://t.co/kKflh8Iq33

— Brit Hume (@brithume) August 26, 2018
Hume is pointing out that, even in the Senator's death, Trump can't bring himself to say "a kind word" for the man. Merely the rote political condolences for the family members. Whether that is due to Trump's own feelings or another example of pandering to his base is hard to say.
For context, recall that Trump said McCain was not a war hero, mocked him for being a POW, and Trump's supporters and even staff have continued to mock the late Senator during his illness. Even so, Trump supporters have been irrationally offended that Trump wasn't invited to McCain's funeral.
Hume also tweeted about revelations of the President's position earlier, when the announcement was made by Sen. McCain's family that treatment would be discontinued.
McCain had no use for Trump and made that clear. But when a person is nearing the end after years of honorable service, it is time to put hard feelings aside. It does not speak well of Trump that he won't do that. https://t.co/TsoV2xrhbv

— Brit Hume (@brithume) August 26, 2018
Fox's senior political analyst, Hume had many observations about McCain on Saturday, but this was perhaps the best among them.
Many journalists remember Sen. McCain from his "straight-talk-express" campaign for POTUS in 2000. I prefer to recall his "no surrender" tour that led to his nomination eight years later. He ran on the Iraq surge and he was right. Took guts. He had guts.

— Brit Hume (@brithume) August 26, 2018
Guts. Damn right.
[Featured image via screengrab]
—
Follow Caleb Howe (@CalebHowe) on Twitter
Have a tip we should know? tips@mediaite.com