Trump Reportedly Went Off Over Firing of WH Aide Who Made Nasty Comment About McCain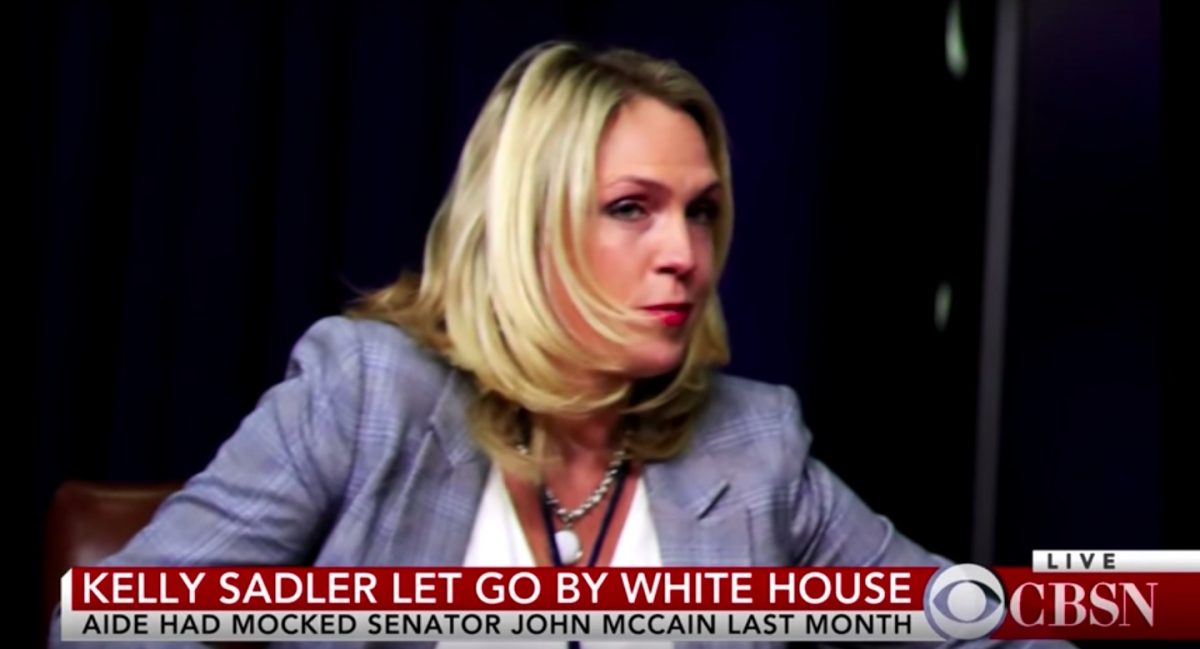 Of all the people the White House could fire, press aide Kelly Sadler was an obvious choice.
But President Donald Trump was not happy about the decision to let her go, according to new reporting in The Wall Street Journal.
Sadler caused a furor on both sides of the political aisle when she said in a private White House meeting that Senator John McCain's vote on Gina Haspel didn't matter because "he's dying anyway."
After Sadler's comment was made public, Meghan McCain powerfully condemned her on The View, and many came to the McCains' support on social media.
Sadler was left on staff for a month after making the comment; she was quietly dismissed from her position earlier this month.
According to officials speaking to WSJ, Trump expressed his displeasure with this choice during an Oval Office meeting and criticized White House communications adviser Mercedes Schlapp for the move.
Chief of Staff John Kelly then spoke up, telling the president that Schlapp didn't fire Sadler, saying: "I did."
The fact that Trump doesn't know who does the letting go in his own administration is puzzling enough, but his opinion that Sadler ought not to have been fired raises even more eyebrows. McCain and Trump have been known to disagree politically, with McCain being a key vote in stopping a GOP-backed healthcare bill from reaching Trump's desk. But would that be reason for Trump to not support the firing of someone who made a joke about him dying from brain cancer?
[image via screengrab]
Have a tip we should know? tips@mediaite.com