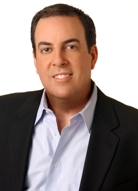 On Monday, the New York Times ran a "Frequent Flier" column penned by Michael Clemente, Fox News's senior vice president for news. In the piece, Clemente reflects on his above-ground experiences—and recalls one particularly memorable plane ride with Peter Jennings, Tom Brokaw and Dan Rather.
Clemente, the three news anchors, and their crews were all taking the same New York-bound flight after an event in France. "Though everyone made a great show of being cordial, it was awkward because there are always some underlying issues about ratings," Clemente writes.
Then something went awry:
Within a few minutes of the plane taking off, a light went on in the cabin indicating a problem. The plane had to dump some fuel and circle back to the airport. It wasn't a big deal. No one was in any danger. It was a nonevent.

But you would have thought we were in the midst of some worldwide aviation disaster as each of the anchors immediately started phoning in reporting. It was the single most covered story in aviation history. Except it wasn't a story.

And in that moment it didn't matter where you were in the ratings. There was camaraderie among the crews as we watched our anchors. We knew this nonstory would never make it on the air. Ever. We just didn't have the heart to stop them.
A bunch of news anchors overreacted to a nonevent and it didn't make the airwaves that night? Color us shocked!
Have a tip we should know? tips@mediaite.com