Fox Staffers Reportedly 'Praying' They Don't Get Assigned to 'Tyrant' Ingraham's Show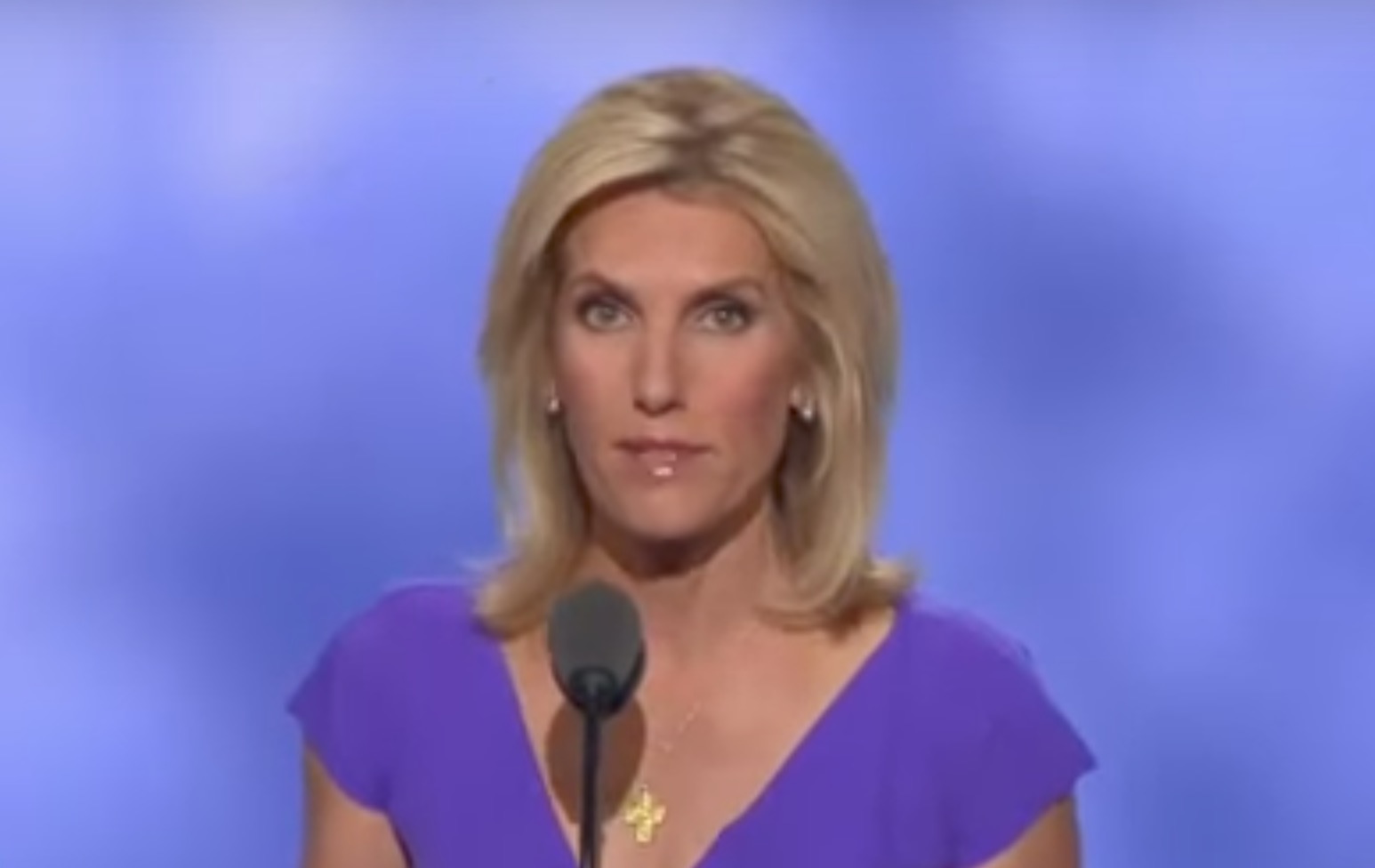 Laura Ingraham, right-wing radio host and frequent Fox & Friends guest, is set to host her first primetime show for the network on October 30.
The Ingraham Angle will air at 10 p.m., taking over Sean Hannity's former slot, after the Fox veteran moved to 9.
But according to a report in the Daily Beast, a "number of Fox staffers are dreading the possibility of working for" the "notoriously combative" Ingraham.
From the Daily Beast:
Ingraham has been, occasionally, a verbally abusive boss, who will not hesitate to scream at employees if something goes awry. Two former employees of her radio show recounted to The Daily Beast separate instances of Ingraham hurling objects at staff members in displeasure.
Other employees told the Daily Beast Ingraham was a "known tyrant," and said Fox News staffers are "praying" they do not get assigned to her show. Staffers from Ingraham's radio show described frequent "verbal harassment" from the host, and another said she had more than once hurled her phone at people in a rage.
UPDATE: In a statement sent to The Daily Beast Fox News called this story "a transparent, predictable and sexist attack from a left-wing website run by a CNN political analyst whose mandate it is to troll FOX News for traffic purposes on a daily basis." A number of the allegations in this piece were made by women. Fox News also insisted that it be noted the piece was edited by an MSNBC contributor. That editor, Sam Stein, said in a statement that he feels "quite able to both contribute to MSNBC and edit this piece without one affecting the other."
Read the full Daily Beast report here.
[image via screengrab]
—
Follow Aidan McLaughlin (@aidnmclaughlin) on Twitter
Have a tip we should know? [email protected]
Aidan McLaughlin - Editor in Chief