If Fox News Wants To Move Beyond Bill O'Reilly, They Have To Do More Beyond His Firing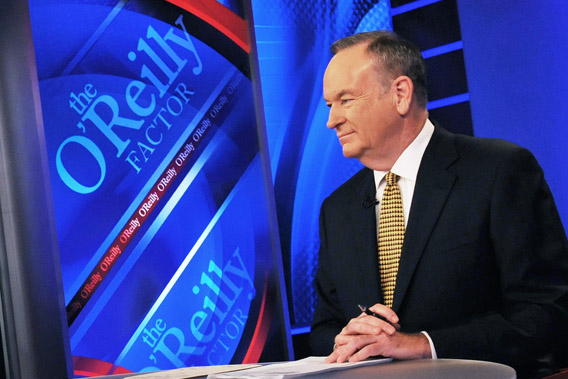 It's time to enter the no-spin zone.
Fox News seems to have had a massive sexual harassment problem. It started at the top with its founder Roger Ailes and clearly it seems a systemic problem since Bill O'Reilly and Eric Bolling have also been exposed for alleged unseemly behavior.
Since their firings, it seemed like the #1-rated cable news channel had finally turned the page from its numerous sex scandals, but a New York Times report from Saturday morning showed that O'Reilly personally settled a whopping $32 million agreement with former Fox News legal analyst Lis Wiehl. According to the settlement, she accused him of "repeated harassment, a nonconsensual sexual relationship and the sending of gay pornography and other sexually explicit material to her."
And as bad as all of that was (and that was really bad), perhaps the worst part was the fact that this settlement came roughly a month before Fox News renegotiated a deal with O'Reilly. 21st Century Fox released a statement saying they did not know the details of the settlement. Such an excuse would have held more water had they not paid out $13 million to five other women who also had sexual harassment claims against him.
Throughout all of this, O'Reilly maintained his innocence. Just this weekend, he accused the NYT of "smearing" him. And for months, he kept promising his loyal followers that he was going to seek some sort of retribution that would clear his name. So far, that hasn't happened.
In the wake of the ongoing Harvey Weinstein scandal, there are some obvious comparisons that can be made. Just how The Weinstein Company turned a blind eye for years in order to not rock the boat, so did Fox News. Just as NBC News essentially buried the story as allegations were coming to light, so did Fox News.
To be clear, sexual predators don't belong to one political party. From Weinstein, O'Reilly, Ailes, Bolling, Anthony Weiner, Bill Clinton to Donald Trump, creeps on both sides of the aisle are alleged to have abused their wealth and power to prey on vulnerable women.
After the Weinstein scandal broke, it became known that his disgusting behavior was Hollywood's worst kept secret. And while mocking these "holier than thou" celebrities these past three weeks has been fun for conservatives, at least now they're having an open dialogue about sexual harassment in their industry. Sure, that conversation should have been had years ago, but they deserve credit for finally addressing it. Since the Weinstein revelations surfaced, others in Hollywood have been outed for their alleged harassment including Ben Affleck, Amazon's Roy Price, and writer/director James Toback. And if the #MeToo trend that dominated social media last week proved anything, sexual harassment is bigger than Hollywood.
Which brings us back to Fox News. Folks at that network, most notably Tucker Carlson and Sean Hannity, have been hammering the Weinstein scandal and all parties involved: the Hollywood elite, Democrats, the media, all of it being valid. And left-leaning critics have been hammering Carlson and Hannity for the blatant hypocrisy, which is also valid. Many have pointed to O'Reilly's recent appearance on Hannity's show as evidence of a double standard.
And that's part of the problem. Between the Ailes scandal, the O'Reilly scandal, and the Bolling scandal, none of them were fully addressed at the network. The entire network shouldn't be solely relying on its media analyst Howard Kurtz for a five-minute segment on his Sunday program to tackle the subject whenever these controversies arise. What if someone like Bret Baier led a discussion with his panel about O'Reilly? What if The Five dedicated an entire block of its show on him? What if the women at Fox News spoke about their experiences with sexual harassment? What if the hosts of Fox & Friends informed the president that perhaps defending O'Reilly is unwise? And what if Carlson and Hannity gave opening monologues on the scandals happening in their own backyard?
Ailes, O'Reilly, and Bolling put their colleagues in an awkward spot but having this conversation is necessary for the network to finally move on from these scandals. It should be acknowledged that Fox News has promoted several women in recent months including Laura Ingraham, Shannon Bream, Harris Faulker, and Dana Perino, giving women a more prominent presence in its programming, but that's not enough.
The network ought to address the elephant that's in the room- or since they've been fired – no longer in the room. Yes, it will be extremely uncomfortable as it has been for Kurtz on numerous occasions during the past 15 months, but in order for Fox News to fully resolve this problem, the first step is for them to admit that they have one.
This is an opinion piece. The views expressed in this article are those of just the author.