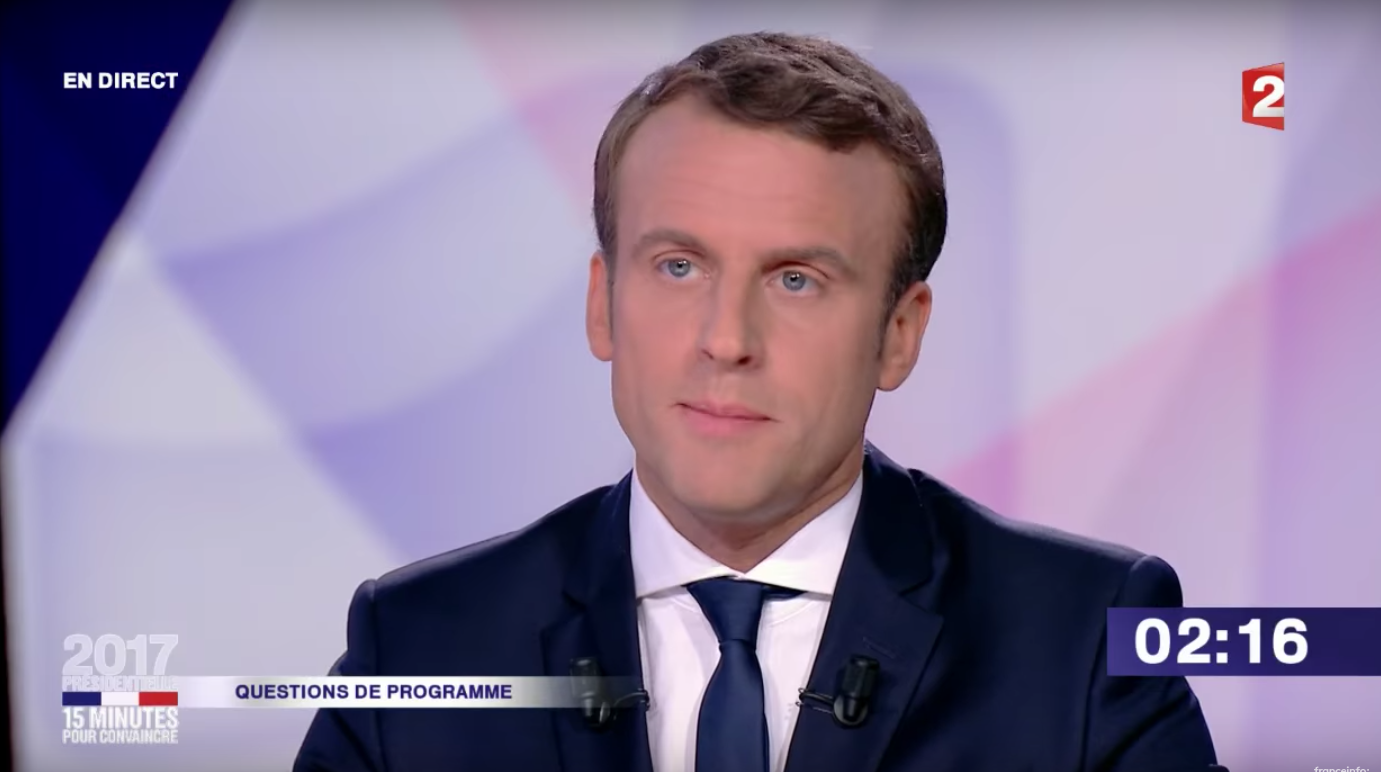 French presidential candidate Emmanuel Macron's campaign has denied press credentials to Russian state-owned television network RT, according to a new report by The Daily Beast.
The revelation comes after Macron's victory in the first round of the French elections, with the centrist advancing to a May 7 runoff against far-right candidate Marine Le Pen.
A source from Macron's campaign told The Daily Beast they had blacklisted RT, formerly known as Russia Today, claiming "it is not just an outlet like the others."
"It is a propaganda organ. Therefore we have decided not to give it accreditation," the source said.
Reports that Russian-backed propaganda and hacking have targeted Macron's campaign have circulated for months, as recently as a Wall Street Journal story published Monday detailing cyberattacks on Macron's email accounts. Per the report, the attacks are likely to have been conducted by the same group that hacked the Democratic National Committee.
Macron, who ran his campaign on a fiercely pro-European Union platform, is a natural target for Kremlin propaganda efforts given Russian President Vladimir Putin's distaste for the EU.
Le Pen, as The Daily Beast notes, ran an anti-EU campaign, endorsed the Russian annexation of Crimea and was received personally by Putin at the Kremlin last month.
In response to the blacklist, RT issued a statement to The Daily Beast claiming they had not received an official reason for the denial of their press credentials.
"We hope that his team will see fit to afford the courtesy of accreditation to RT shortly, and not attempt to curtail journalism, and manipulate the media, by selecting who can and can't report on his campaign," the statement reads.
[image via screengrab]
Have a tip we should know? tips@mediaite.com
Aidan McLaughlin - Editor in Chief