Gamers Question Whether Mass Effect 2-Themed Trailer Trump Retweeted Was Actually a Joke
In a video quite literally rated "T for Trump," Donald Trump's campaign made the case for their candidate. Well, someone on Twitter called @Immigrant4Trump made the case with a video posted by YouTube user Mark F, anyway. Mark F pointed out that he didn't make the video. Trump merely retweeted it.
Titled, "Go Out and Vote For Trump," the fake trailer included plenty of Easter eggs and began with narration ripped from the video game Mass Effect 2: "We're at war… No one wants to admit it, but humanity is under attack. One very specific man might be all that stands between humanity and the greatest threat to our brief existence."
Footage of protests and recent international military problems played as the narration was overlaid, but it was the little inserts like the following that made it stand out: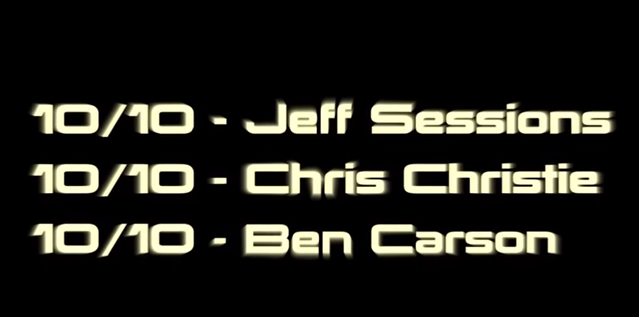 Then, there was this one: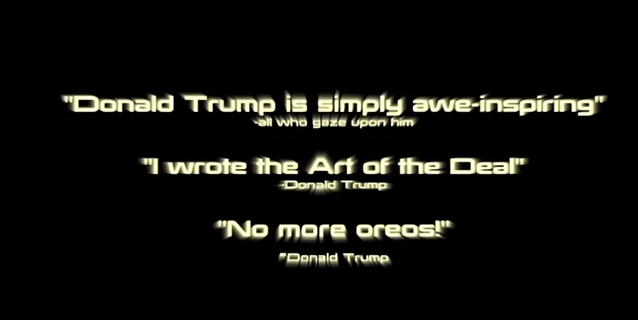 Footage of Ivanka Trump and other Trump-adjacent figures ran as more Mass Effect 2 dialogue played.
There is no way to really describe the cinematic climax of the trailer, which involves sped-up footage of cars on a highway, rain hitting a leaf, and President Barack Obama lifting weights as a gospel choir wails in the background. There are fireworks. There are bald eagles. Trump is screaming and walking in slow motion. Please, watch:
MAKE AMERICA GREAT AGAIN!https://t.co/4uWRyTeEr3

— Donald J. Trump (@realDonaldTrump) April 4, 2016
The video ends like this: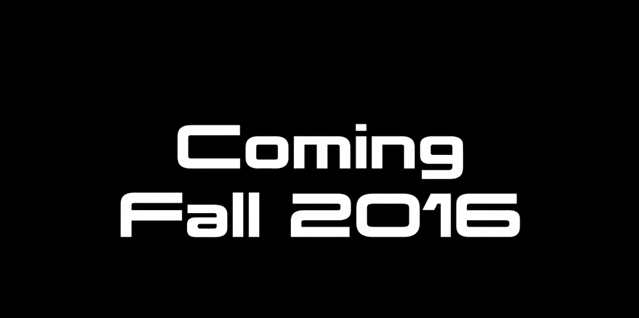 Meanwhile, gamers over at the forum called NeoGaf wondered whether the whole thing was satire and if Trump meant to retweet something that may have actually been making fun of him.
User MattyG said this:
Oh my god. He actually retweeted this and didn't realize it was a parody.

And his supporters are probably eating it up.

What the fuck is happening.
Danis Saur kept it succinct:
He actually tweeted the video… Wow.
Someone going by Mobius and pet octopus amended their post after concluding it had to be a joke:
late april's fools joke?

edit:
Yes, late april's fools joke. Did no one see the "trump effect" slogan at the end?

Serious and joke? Who knows with trump. lol
Finally, there is the beloved parody account of Sony's CEO, Kazuo Hirai, which tweeted this to its 93.4k followers:
.@realDonaldTrump tweets out a Mass Effect parody video. Makes sense as the only thing that could end worse than ME3 is a Trump presidency

— CEO Kaz Hirai (@KazHiraiCEO) April 4, 2016
Are there any Mass Effect fans reading this who want to weigh in here? Was this made as a jab at Trump or as a sincere appeal for votes?
UPDATE – 3:29 P.M. EST Electronic Arts, the publisher of the Mass Effect franchise, has filed a copyright claim against the original video, and it has now been taken down for copyright violation. Trump's tweet still shows the video, but as Raw Story reported, it is possible that EA filed the order to YouTube because the video included Martin Sheen's narration from the game's actual trailer.
[images via screengrab]
For more from Lindsey, follow her on Twitter.
Have a tip we should know? tips@mediaite.com