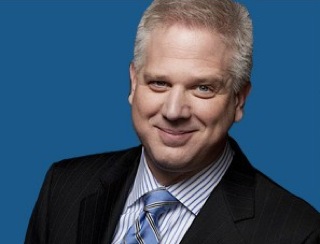 Big changes are afoot in the Glenn Beck empire– his online television network, Glenn Beck Television, will no longer exist as we know it– in its stead, the entirety of Beck's operations will be known as The Blaze, like his current online publication, with the focus more on a variety of media.

RELATED: Glenn Beck Is Planning A Music Project To Compete With The 'Horrifying,' Liberal Trojan Horse That Is Glee
According to an exclusive from CNN Senior Digital Producer (and former Mediaiter) Steve Krakauer, Beck had been planning a change in name and organization for some time, but decided to speed up the process as, logistically, The Blaze took up more of the time and space of the organization's personalities. Plus, Beck told CNN, the name was "one, it's a little egocentric, and two, it's television, which doesn't describe necessarily what we do." The Blaze in its current iteration claims more than 7 million unique visitors a month, and GBTV has about 300,000 subscribers.
Beck promises a dramatic change in consumption of media, which the change, he says, will help spearhead:
"Change is not bad," said Beck. "We are on the threshold of something I think is as powerful as the Industrial Revolution was, except this one will happen in a very short period of time. … Whether we're the ones to [revolutionize media] or we're just the ones who happen to be the first on the scene, I don't know. But we're moving forward because the media revolution has begun."
Beck also talks about the people who hate him and comment on The Blaze and gives his 2012 prediction in the full interview, which you can read here.
Have a tip we should know? tips@mediaite.com