Glenn Beck Tearfully Promises to Illegally Smuggle Syrian Refugees into U.S.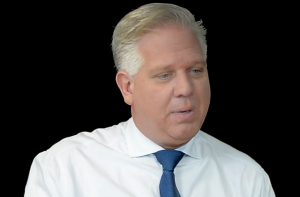 In an interview with The Daily Caller's Ginni Thomas, radio talk show host and TheBlaze founder Glenn Beck urged his listeners to raise $10 million in order to help relocate Syrian refugees to the United States, and vowed to do so even if it landed him in jail.
Beck tearfully recited the Emma Lazarus poem "The Colossus," inscribed on the Statue of Liberty. "When we don't welcome in 'the tempest-tost,' when we can watch them and see a boy laying face down in the sand and we don't accept them into our country, we don't have a light that we're holding by that door anymore," he said.
Beck said that he had asked his audience to raise $10 million before Christmas to help take in Christian Syrian refugees. "Stop asking for permission!" he said. "Stop thinking we need permission… We will vet them ourselves. I have former CIA people that are going over and they're vetting everybody right now. We can save more people by Christmas than Oscar Schindler saved, okay?"
Beck said if the State Department refused them entry he'd find them a way in the country, even if he was thrown in jail. "I know some bridges over a river in Texas that doesn't seem to matter… I will so gladly grace a jail for a justice cause of saving people's lives."
"I don't need your permission at all to do the right thing!" he said. "That's who we need to be now. Forget about Washington; you don't need permission to do the right thing."
Watch, via The Daily Caller:
[Image via screengrab]
——
>>Follow Alex Griswold (@HashtagGriswold) on Twitter
Have a tip we should know? [email protected]