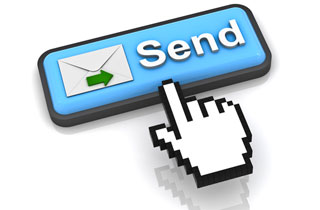 Ever send an email by accident and realize, three seconds later, Crap, did I accidentally send those dick pics to my mom? Or something similar? Chances are, unless you have the Unsend feature turned on in Gmail, your mistake is permanent — unless you're Goldman Sachs, which is trying to get a court to force Google to unsend an email full of confidential information that was accidentally sent to a stranger's Gmail account.
The accident came about when a Goldman employee attempted to send an email containing "highly confidential brokerage account information" to another employee whose email ended with @gs.com (the domain name for Goldman Sachs employees). However, she accidentally sent it to an email account ending in @gmail.com.
According to CNET, the email in question contained information pertaining to more money than you'd ever see in your entire life:
The email contained information related to the contractor's testing of changes to the bank's reporting of certain Financial Industry Regulatory Authority requirements and could have affected multiple clients. Goldman is not saying how many, but, after repeated unsuccessful attempts to contact the recipient, it wants Google's help in tracking down who may have accessed the information.
Normally, Google would regretfully inform you that they are not allowed to unsend emails, but the difference between you and Goldman Sachs is that Goldman Sachs is a company worth $75 billion, and you are not. And you certainly don't have the time and resources to demand that a judge deliver a court order to get Google to comply with your demands, which Goldman is doing.
Google is apparently willing to comply with Goldman's requests, pending said court order, for fear of setting a precedent where people "could easily get Google to delete an incriminating, or simply embarrassing, email." (At the same time, they could make serious bank with a service that will stop people from being subjected to "reply all" email apocalypse chains. Get at me, Google.)
[CNET]
[Image via Shutterstock]
—
>> Follow Tina Nguyen (@Tina_Nguyen) on Twitter
Have a tip we should know? tips@mediaite.com