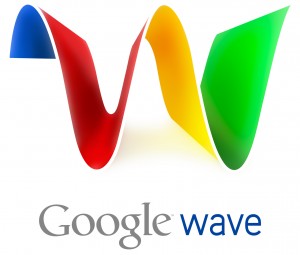 Today, Google plans to start changing the internet — again. Their mysterious project, which launched in beta mode early this morning, was announced via YouTube in May and got "the entire web buzzing," according to tech blog Mashable, and yet many remain in the dark about this particular "game-changer." Here's the skinny: at some point on September 30th, 100,000 invites were emailed to potential users who will become the first to try Google Wave, a "new tool for communication and collaboration on the web," according to the internet giant. But what does this mean and what can Wave do?
The Official Google Blog warned that Wave "isn't quite ready for prime time. Not yet, anyway," but notes that those receiving invites include:
We'll ask some of these early users to nominate people they know also to receive early invitations — Google Wave is a lot more useful if your friends, family and colleagues have it too. This, of course, will just be the beginning. If all goes well we will soon be inviting many more to try out Google Wave.
And Mashable's summary of Wave continues where Google gets vague:
The communication tool incorporates real-time updates, wiki-style functionality, extensions, playback, and many more features in an attempt to redefine how we communicate. Some call it an email killer, others think it's too ambitious for its own good.
Screenshots of the platform and Google's preview video (both embedded below) fill in some gaps as well, but for those without the time or patience to sit through a full-length presentation, there are bite-sized nuggets to takeaway. Mashable's description is detailed and serviceable, but still dense for anyone other than bona-fide tech nerds. The thing about Wave is that it incorporates such a sprawling combination of features that internet users may be familiar with in other contexts and funnels them into an all-inclusive hub from which to run your social life online. It's difficult to boil down, but consider this an attempt:
Think of it as a giant, tricked-out chat room — an upgraded Gmail. The system features Wikipedia-like user edits where messages can be constantly tweaked and updated, as opposed to the permanence of emails, which are really just an outdated electronic copy of your standard letter — once sent, they're unchangeable. You can also drag and drop files to share with your friends with more ease than the standard "attach file, send message, download file, open file" process of email today. It's all in real-time, like Gchat or AOL Instant Messenger, and includes Facebook event-like methods to plan get-togethers featuring a guest list of any length. Then, there are the add-ons, which are similar to Facebook applications and can be used for anything from playing online checkers to getting directions. Best of all, Wave is an open-source tool — meaning anyone can tweak and customize it — allowing for constant optimization.
Complicated, sure, but it sounds cool, right? We'll find out soon. The wait is over — now you just have to score an invite. Brag in the comments if you snagged one.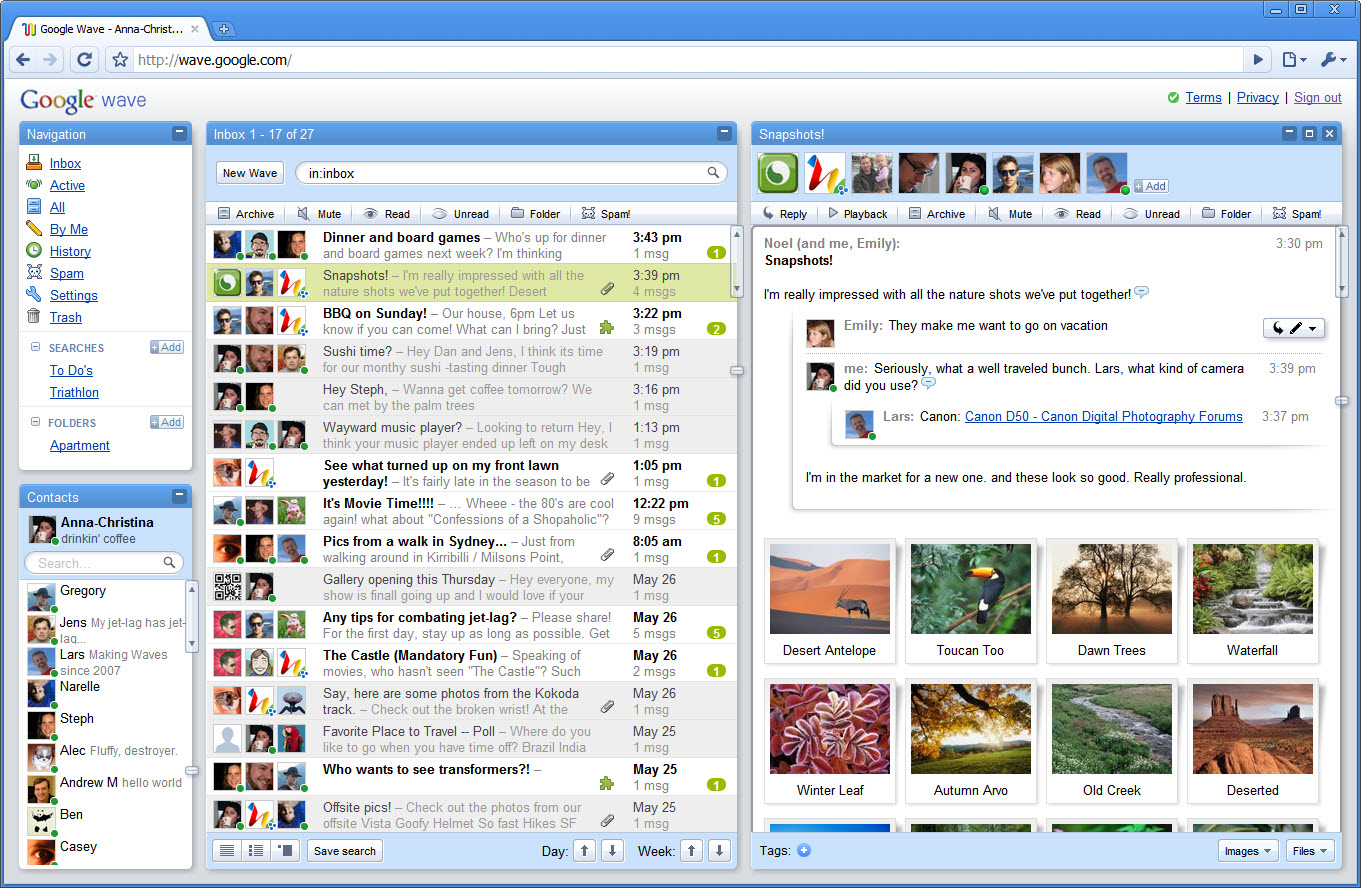 Have a tip we should know? tips@mediaite.com