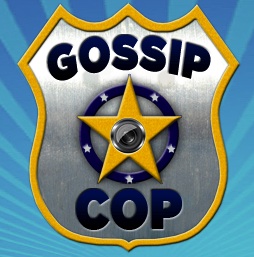 This time last year, a new kind of gossip site hit the web. Gossip Cop, co-founded by Michael Lewittes and Mediaite founder Dan Abrams, was created with the mission of policing celebrity news and rumors — or "busting bad dish." The site factchecks sites ranging ranging from Perez Hilton and TMZ to magazines like Life & Style and Star. In light of this anniversary, we spoke to Lewittes about how the site's first year has been, where it's headed — and how it's made both friends and enemies in a short time.
Gossip Cop ranks celebrity news stories on the Rumor to Real scale (0 to 10). So far, Lewittes said the site has exceeded expectations, receiving "half a million" mentions in the media — but more significantly, he notes that several publications have printed retractions as a direct result of his site's work.
One area where Gossip Cop has developed a particular expertise in the past year has been in tackling pregnancy rumors. Lewittes uses Perez Hilton as an example:
"It's dizzying how often he's wrong. He said Halle Berry was pregnant. Wrong. He said Katherine Heigl was pregnant. Wrong. He said Nicole Kidman was pregnant. Wrong. The only thing fertile is Perez Hilton's imagination. 

Several months ago Perez also claimed Mariah Carey and Penelope Cruz were pregnant. They weren't. He said Liv Tyler was pregnant. Wrong. He said Anna Paquin was pregnant. Wrong."
The reference to Hilton is just one example of his prey, but what Lewittes said has surprised him the most is the "schism between solid reporting and how bad certain blogs and magazines are. It's truly shocking the fiction that's sometime printed or published." People and TMZ are two outlets cited as having "solid reporting."
While Gossip Cop may be butting heads with some outlets it keeps under surveillance, it has also managed to make many friends on the other side:
"Celebrities appreciate us. Just this past year, a slew of stars, including Demi Moore, Kim Kardashian, and Jessica Simpson have thanked us on Twitter for correcting inaccurate stories about them."
In a media climate in which celebrities seem to constantly be defending themselves via Twitter, it is not surprising that they would welcome a site that is willing to take on the sordid and often untrue gossip media. The unique nature of Gossip Cop is a major factor in what has helped it cross over the 1 million monthly unique visitors mark in May, and is now ranked in the top ten celebrity blogs by Technorati.
Gossip Cop does not compete against the ever growing number of celebrity news outlets — but rather, it holds them accountable. And accountability is something we all like to see.
Have a tip we should know? tips@mediaite.com