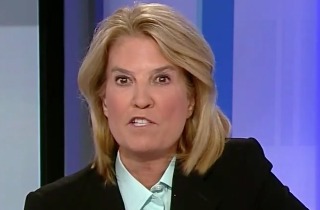 Among the many hats that Fox News' Greta Van Susteren wears, her Gretawire blog is often a source of news business-related shenanigans. From attacking the New York Times' Marco Rubio traffic citations piece, to defending her criticism of Pamela Geller, the On the Record host uses her blog as yet another outlet.
And that's precisely what she did this morning, presumably after watching NBC's in-house interview with former NBC Nightly News anchor Brian Williams.
Describing Williams as "the Senator who got defeated and ran for the House (and got elected)," Van Susteren welcomes Williams to the "wild and gritty" world of cable news. She then proceeds to lay out the differences between broadcast and cable television via two comparisons — one legislative, and the other judicial. The results are, erm, interesting.
I hope you're reading this, Mr. Williams! It's great advice — even though you, um, already know what cable news is like.
…Like Going from the Senate to the House
Per her original description of Williams, Van Susteren delves into a discussion of the two legislative groups' major differences as a means of describing what MSNBC's newest addition was like. In this way, broadcast is "the upper Chamber" and therefore "is stuffy," whereas the House is "wild and gritty!"
This becomes an opportunity to share a quip from Rep. John Boehner:
Speaker John Boehner once described to me that his job is like having a wheel barrel full of frogs and having to move that barrel from one side of a large room to the other side without all the frogs jumping out.  That's the House!  Just like cable, there is lots of action.
I think, Mr. Williams, that the takeaway here is frogs. You're going to be dealing with a lot of frogs over at your new home on cable television.
…Like Going from the Supreme Court to Traffic Court
If Van Susteren's first comparison highlights how broadcast news seems more "lofty" than the 24-hour cycle on cable televsion, then her courts analogy emphasizes speed (or the lack thereof). On the one hand, the Supreme Court is slow:
Yes, the Supreme Court is the top court and all lawyers  want it, but is it exciting?  No.  I think the day to day job is slow.  Think about it.  The Justices ponder and ponder …taking a year to decide a case.
Whereas traffic courts are not as slow:
It has real and direct impact on peoples' lives every single day of the week.  A traffic court judge makes quick decisions (and hundreds each day) that always impacts someone's direct livelihood.
While Van Susteren welcomes Williams with her sign off, her post is more of a general exposition for her regular readers than it is a how-to for the former news anchor. Still, I can't help but think that Williams might be taking solace from a colleague over at Fox News.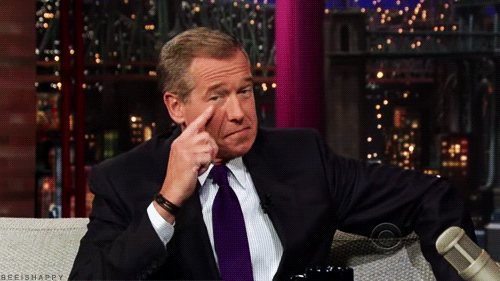 The world works in mysterious ways.
[h/t Gretawire]
[Images via screengrab]
— —
>> Follow Andrew Husband (@AndrewHusband) on Twitter
Have a tip we should know? tips@mediaite.com