Hannity Goes Down With the Ship Amid MAGA Backlash Against Trump: 'He's Going to' Get Wall Money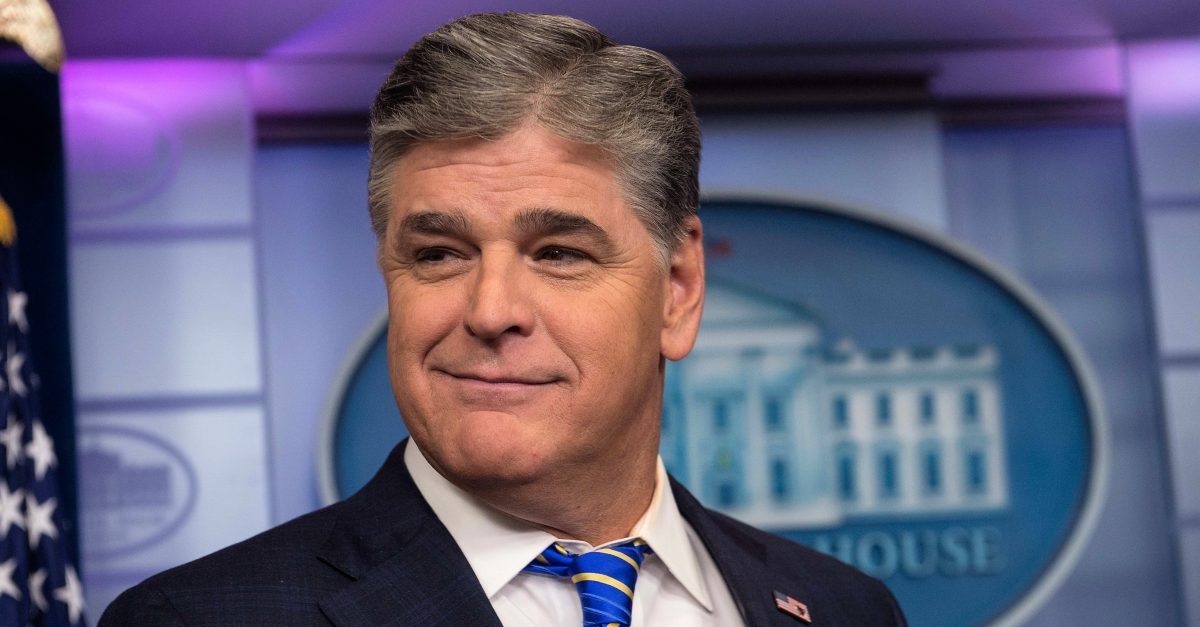 Sean Hannity is confident that President Donald Trump will secure federal funding for his southern border wall…someday.
The Fox News host used a portion of his radio show Friday to react to Trump's announcement that he will re-open the government and put a temporary end to the shutdown. Of course, politicos have already made a point that Trump authorized a continuing resolution that doesn't allocate any money for his southern barricade, and he's suggesting that he might declare a national emergency if he cannot get what he wants at the end of the CR.
"Some of you say 'he didn't get any money for the wall,'" Hannity observed. "No he didn't, but he's going to."
As Hannity acknowledged the national problems that emerged as a byproduct of the shutdown, he claimed that he heard of backchannel conversations among Democratic congresspeople, asking leadership to say yes to Trump's offer to deal on DACA dreamers. The Fox host said those Democrats were instructed to remain silent in public, and that Trump can take the country back into a shutdown if Congress cannot make a deal on border security and immigration reform.
"The left wing media will say its a win," Hannity said as he laid out his thoughts on what will happen once Trump declares a national emergency.
"This argument has been about 'what do they want? What has [House Speaker] Nancy Pelosi [D-CA] been asking for? Nothing. What is Nancy Pelosi fighting for? Nothing, but they just feeding this cycle bordering on psychosis, pathological hatred of the president."
Listen above, via The Sean Hannity Show.
[Photo via Getty]
— —
>> Follow Ken Meyer (@KenMeyer91) on Twitter
Have a tip we should know? tips@mediaite.com