Hannity Shreds 'Con Artist' Ben Sasse on Twitter: 'If You Had It Your Way Hillary Clinton Would Be POTUS'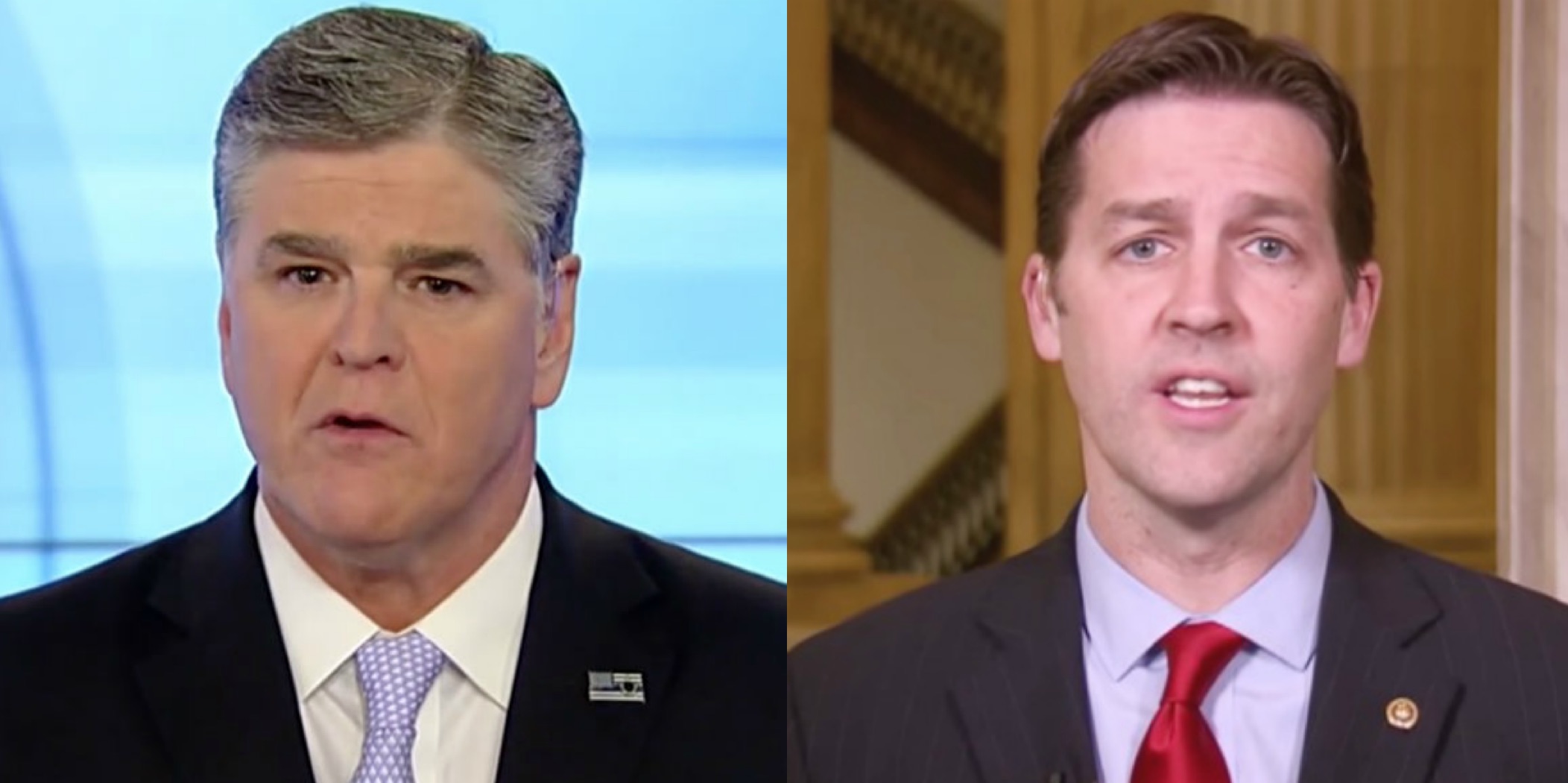 The ongoing feud between Sean Hannity and Sen. Ben Sasse (R-NE) is quickly escalating.
While the relationship between the two men hasn't been cozy in the era of Trump, things got very hostile this week after excerpts of Sasse's new book trashing Hannity surfaced, accusing him of not being a conservative and that his "core cause is to rage."
Sasse later challenged Hannity to a debate.
.@seanhannity –

I invite you to come out from behind the safety of your cable news desk and join me at a neutral forum to debate the role of the media—Left and Right—in dividing us.

Honest conversation isn't where the quick-hit $ and ratings are — but it'd be good for America. https://t.co/ho8IMTZ80j

— Ben Sasse (@BenSasse) October 17, 2018
Well, not only has the Fox News host accepted the challenge, he went on the offense.
.@SenSasse After your book fails, I will gladly debate you about how the success of the last 2 years never would have happened with your "never trumper" positions. All progress frankly in spite of u…

— Sean Hannity (@seanhannity) October 17, 2018
.@SenSasse Also we can talk about how you sucked up to me during your election, and why I know you are a con artist and phony. I know you desperately want access to my 600 amazing talk radio stations and to the number one show in all of Cable news.

— Sean Hannity (@seanhannity) October 17, 2018
.@SenSasse First You owe the Great people of Nebraska an apology. If you had it your way HRC would be President.

— Sean Hannity (@seanhannity) October 17, 2018
[image via screengrab]
Have a tip we should know? tips@mediaite.com