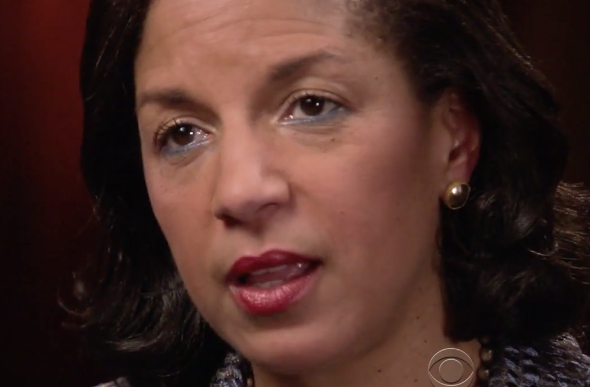 Today, Donald Trump Jr. provided a Twitter reaction to the Susan Rice story that left heads spinning. After all, he praised a man known for spreading fake news and tweeting casually about rape.
Anyway, were there any other good Twitter reactions to the story about Barack Obama's National Security Adviser reportedly requesting the unmasking of some of Donald Trump's officials? Sure there were. Let's look at them.
It's mostly a lot of cynicism and anger…
"I'm not a crook." -Richard Nixon

"I didn't have sexual relations with that woman." -Bill Clinton

"I know nothing about this." -Susan Rice

— Liz Wheeler (@Liz_Wheeler) April 4, 2017
Why are those in the MSM all cranked up about @DevinNunes now so disinterested in lawbreaking by #SusanRice ?

— Roger Stone (@RogerJStoneJr) April 4, 2017
Trump: Obama spied on me.
MSM: that's fake news.#SusanRice illegally prepared detailed spreadsheets on Trump team.

MSM: LOOK, a pay gap.

— Kohltrain ?? (@kohljm) April 4, 2017
BREAKING: @ABC is colluding with Susan Rice through her ABC producer husband to cover up OBAMAGATE.

— Florida Guy (@floridaguy267) April 4, 2017
…but there were some attempted jokes, too.
I look forward to a little "COOKED RICE" with my Chianti. #Unmaskerunmasked #MAGA pic.twitter.com/BdKBrDul2O

— imatrumpgirl (@imatrumpgirl) April 3, 2017
Hillary tried, Obama spied, media lied, now Rice is fried!#ObamaGate #susanrice #SusanRiceUnmasked

— Adorable Deplorable (@LisasLashLovers) April 4, 2017
Finally, there were counterpoints.
1. Has anyone alleged #SusanRice did anything illegal?
2. If the Obama admin suspected #Russia collusion, wasn't it their DUTY to pursue it?

— Peter Daou (@peterdaou) April 4, 2017
The GOP is Now accusing #SusanRice of unveiling incoming Trump officials – They Should Be THANKING her for revealing Flynn's treason.

— Impeach Donald Trump (@Impeach_D_Trump) April 4, 2017
The reactions are only going to get more intense as we go.
[image via screengrab]
——
Have a tip we should know? tips@mediaite.com