Here Is How and Why People Are Trying To Connect the Torture Video To Black Lives Matter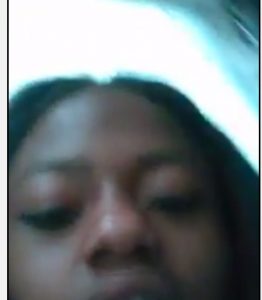 The horrific torture video streamed on Facebook Live was shocking, disgusting, and terrifying. When people are shocked, disgusted, or terrified, they start looking for answers and for entities on which they can cast blame. Glenn Beck already shared his belief that Black Lives Matter was behind the video, causing Angela Rye to point out that the activist group has no known ties to it whatsoever.
In spite of the fact that so far, BLM seems to have nothing to do with the horrific actions of the four individuals in custody, there is a concerted effort on social media to keep #BLMKidnapping trending. Mediaite's Alex Griswold has collected some of the tweets already, but why are they happening at all when leading pundits have made it clear there is known correlation?
It doesn't seem to be out of fear or out of a desire to make sense of something chaotic and upsetting; it seems to be to make a point.
Watching @ChrisCuomo makes me want to keep #BLMKidnapping trending. It's obviously ticking him off.

— Allen ?? (@Real_AllenR) January 5, 2017
CNN's Chris Cuomo responded to that tweet by asking its writer not to "abuse the situation," but the effort to keep the unfounded link between the movement and the crime had already started.
@Real_AllenR @ChrisCuomo let's keep it up then #blmkidnapping

— Blupblup's revenge (@pissedofftech12) January 5, 2017
Others noticed, too.
@11AliveNews I have tweets/evidence that seem to indicate the hashtag was made w/ no proof of connection to BLM; hashtag made out of spite.

— GreyBirth (@GreyBirth) January 5, 2017
No matter how shocking breaking news is, always stick to the facts that are known and only the facts that are known.
[image: screengrab]
This is an opinion piece. The views expressed in this article are those of just the author.