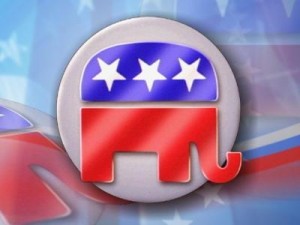 In a replay of a scenario that played out on the Democratic side in 2008, four early Republican primary states are threatening to move their primary dates in response to Florida's Wednesday announcement that they'll hold their primary on January 31. The prestige of the early primary, and the attendant relevance, are strong enticements, but before any more states decide to get in on the action, they ought to remember how things turned out for the Democrats of Florida and Michigan in 2008.
The early primary and caucus states guard their status like Gollum's "precious," while the other states crave that status just as jealously. Predictably, Florida's announcement brought out the "meow" in rival states like South Carolina, whose party chairman had some comically catty responses. From Reuters:
Florida must make its January date official before South Carolina will move up its primary and face the penalty of losing delegate votes at the Republican National Convention in Tampa, Florida in August, said South Carolina Republican Party Chairman Chad Connelly.

"If Florida wants to be the bad boy, I am going to make them make us move," Connelly said on Thursday from the state capital of Columbia.

"I'm going have a hissy fit at the RNC meeting in January if they make us accept penalties that other states have forced us into. It's inherently unfair."
The problem is that, if Florida breaks the Super Tuesday embargo, other states may follow, and then you've got something a good bit worse than pandemonium. Call it grizzly-monium.
In 2008, the early money was on Florida and Michigan to blink, and abide by DNC rules. When that didn't happen, the DNC stripped both states of their convention delegates, which caused a huge controversy in the hotly-contested race between then-Sens. Barack Obama and Hillary Clinton. An extremely poor imitation of King Solomon ensued, as the DNC rules committee almost literally split the baby during a shitshow that was watched all over the country.
If the Republicans are smart, they'll avoid a similar fate by working all of this out ahead of time. With the presidential field shifting like extremely quick sand, there's a decent chance that somebody hangs in against Romney long enough to make those delegates matter. A spectacle like the Dems had in 2008 will only serve to distract and undermine the eventual nominee.
Have a tip we should know? tips@mediaite.com