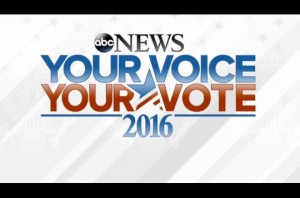 On Saturday night in Manchester, New Hampshire many of the remaining Republican candidates vying for their party's nomination will square off in the final debate before Tuesday's state-wide primary. We stress "many", not "all", because for the first time in the 2016 campaign season, there will be no undercard portion for the debate on ABC News.
After a series of notable dropouts this week — former Pennsylvania Senator Rick Santorum, former Arkansas Governor Mike Huckabee, and Kentucky Senator Rand Paul — that leaves only Carly Fiorina on the outside looking in. Fiorina is the only candidate remaining who will not debate Saturday, though many have called for her to be included on stage when the broadcast begins from St. Anselm College.
Hey @ABC: put @CarlyFiorina on the debate stage! She got more Iowa votes than John and Chris. Don't exclude only woman.

— Mitt Romney (@MittRomney) February 4, 2016
That leaves a contentious field of seven candidates who will square off; World News Tonight anchor David Muir and ABC News Chief Global Affairs Correspondent Martha Raddatz will moderate the event, which begins at 8 p.m. ET. The candidates are:
Donald Trump
Texas Senator Ted Cruz
Florida Senator Marco Rubio
Ben Carson
Former Florida Governor Jeb Bush
New Jersey Governor Chris Christie
Ohio Governor John Kasich
The debate comes just five days after the Iowa Caucuses, where longtime GOP frontrunner Donald Trump finished a disappointing second to Cruz; Marco Rubio finished in third, eagerly celebrating the finish to a cheering crowd of supporters Monday night. The latest polling data from Real Clear Politics shows Rubio currently in second in the Granite State behind Trump; Cruz, Kasich, and Bush follow 3rd-5th respectively.
WMUR political director Josh McElveen and journalist Mary Katharine Ham will also join Muir and Raddatz to ask the candidates questions Saturday night.
Check back with Mediaite Saturday night for coverage of the debate in New Hampshire.
Have a tip we should know? tips@mediaite.com