HHS Sec. Tom Price Has Cost Taxpayers at Least $300K on Private Jets Since May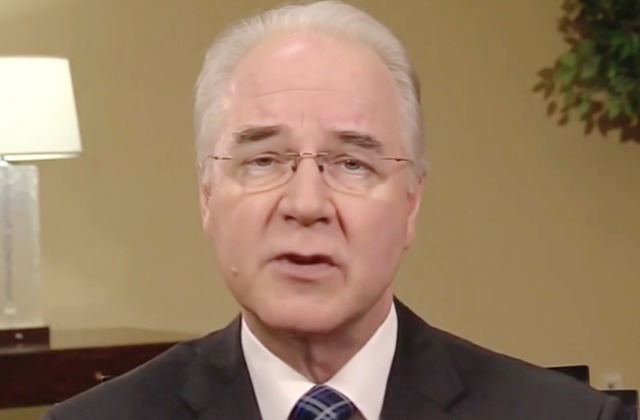 After Politico first reported on the recent private jet flying habits of Health and Human Services Secretary Tom Price, showing the government official flying private planes five times in one week and costing taxpayers tens of thousands of dollars, the outlet came out with another report which revealed Price has utilized government-funded charters dozens of times in the past few months.
Per their findings, Politico discovered that Price has taken at least 24 chartered flights and the travel costs have soared into six-digits:
The frequency of the trips underscores how private travel has become the norm — rather than the exception — for the Georgia Republican during his tenure atop the federal health agency, which began in February. The cost of the trips identified by POLITICO exceeds $300,000, according to a review of federal contracts and similar trip itineraries.
Price's two predecessors, Kathleen Sebelius and Sylvia Matthews Burwell, both flew exclusively on commercial flights whenever traveling within the United States.
Obviously, with health care taking center stage once again, seeing the top health official spending taxpayer funds on expensive travel isn't going to sit well. And Democrats on the Hill are vowing to investigate Price's traveling habits, especially since some of the flights appear to be quick jaunts where a drive would only take two hours or less.
It appears Price isn't the only Trump administration official that likes the jetsetting life. According to BuzzFeed, at least three other Trump officials have been using private jets for government business.
[image via screengrab]
—
Follow Justin Baragona on Twitter: @justinbaragona
Have a tip we should know? tips@mediaite.com