Hillary Clinton Responds to Campaign Harassment Scandal: If I Had to Do It Again, 'I Wouldn't'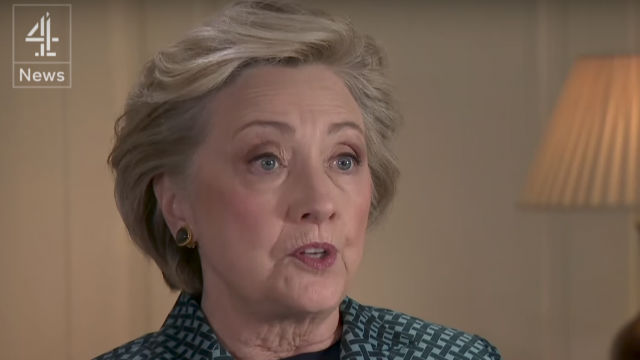 Hillary Clinton finally responded to the recently unearthed sexual harassment scandal that is alleged to have occurred during her 2008 campaign against Barack Obama. 
The gist? Her spiritual adviser, Burns Strider, is alleged to have sexually harassed a young female staffer. When informed of Strider's actions, Clinton did not fire the man, instead he was docked several weeks pay and sent to counseling. The alleged victim, on the other hand, was moved to another position in another office.
Clinton took to her Facebook account to address the burgeoning scandal, delivering a lengthy response as to why she kept Strider on.
"I didn't think firing him was the best solution to the problem. He needed to be punished, change his behavior, and understand why his actions were wrong. The young woman needed to be able to thrive and feel safe. I thought both could happen without him losing his job," she wrote.
"I also believe in second chances. I've been given second chances and I have given them to others."
Clinton also said that if she had to do it all over again, she would have made a different choice, writing "If I had it to do again, I wouldn't."
The former presidential candidate also wrote, "There is no way I can go back 10 years and know the answers. But you can bet I'm asking myself these questions right now."
Clinton, oddly, took the New York Times to task for their handling of alleged sexual harasser Glenn Thrush, who was recently rehired by the newspaper.
"They recently opted to suspend and reinstate one of their journalists who exhibited similarly inappropriate behavior, rather than terminate him. A decade from now, that decision may not look as tough as it feels today," she wrote. "The norms around sexual harassment will likely have continued to change as swiftly and significantly in the years to come as they have over the years until now."
[image via screenshot]
—
Follow Lawrence Bonk (@sidescrollers) on Twitter
Have a tip we should know? tips@mediaite.com