How Troy Davis's Planned Execution Is Playing Overseas: 'America's Worst Miscarriages Of Justice?'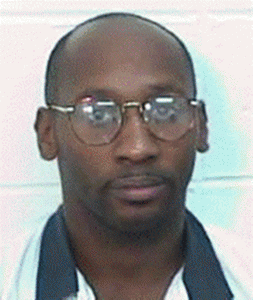 Convicted murderer Troy Davis is expected to be executed today by lethal injection. However, his death sentence is drawing widespread controversy all across the world. London's The Independent questioned if the execution was one of "America's worst miscarriages of justice"
The British newspaper noted that his execution is opposed by Amnesty International, the European Union, and the National Association for the Advancement of Colored People, and quoted Al Sharpton as saying the decision was "one of the most egregious examples of injustice I have seen in years."
Internationally, the plight of Davis has become a cause celebre for opponents of the death penalty, as thousands of rallies and vigils are being held for Davis in cities overseas, including Peru, London, and Hong Kong.
Davis was given the death penalty in 1991 for the murder of an off-duty police officer, but in the years since his conviction, according to Amnesty International, seven of key nine witnesses have recanted or changed their testimony, with several saying they were coerced by police.
But among the 3,251 people on death row in America, why has this case captured the imagination of the international press? The president of the NAACP, Ben Jealous, credits Davis's media savvy sister, Martina Correia, for keeping his story alive, and harnessing new media to make the case for his innocence, reports the New York Times. Davis is presently a trending topic on Twitter, with users tweeting "Who Is Troy Davis?'
Ultimately, whether Davis is executed, or is saved at the 11th hour, this particular case will continue to fascinate media theorists for years to come for the power of its compelling narrative to net extensive coverage in the worldwide press.
Have a tip we should know? tips@mediaite.com