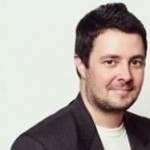 Twitter, for better or worse, seemed to define 2009. It was in 2009 people in the mainstream stopped seeing it as a ridiculous outlet for people who feel the need to share the mundane details of their day and began realizing it was the go-to source for breaking news and to tap straight into the minds of the news makers, news writers, news gatherers, and thought leaders.
2010 will be the year when we begin to consume media in a whole new way. It seems almost a foregone conclusion that Apple will release a device long lusted after by gadget geeks many are speculating will be called the iTablet. Conde Nast, Time magazine and others have already been working on how they will create content for this kind of device and they're prepared move forward even if Apple isn't.
Convergence between web content and television has never been done quite right. Web video has matured to the point now where people are beginning to go to their laptops before their television to catch up on programs they missed. They're also watching original content on the web in record numbers. Content creators like fm78.net are finding the freedom and worldwide distribution the web provides without the hassle of dealing with pitching a television network to pick them up. Places like blip.tv are providing a platform for these creators with real methods to monetize their content. But how will we watch this content without having to sit down at our laptops? Sure, the tech savvy have already hacked their Mac Mini, Apple TV or XBox to do this, but when and how will the mainstream get their web video on their 50 inch plasma TV?
Enter Boxee.
At the end of 2009, a sold out event took place to reveal a device that wants to revolutionize how we consume media. Boxee collects the video you want from the web and provides it in a very slick interface that the average couch potato could manage to navigate, but with enough options to keep the power user happy as well. Unlike other devices who have tried the same, but were limited to few content providers, Boxee intends to allow the device to access virtually any video you can access from your computer. The device is scheduled to be released later this year.
The iTablet and Boxee could be a boon for folks who as of yet have had limited success monetizing content. As newspapers and magazines in their paper format continue to lose market share at alarming rates, their digital counterparts are still scrambling to find a real revenue model. Much like the way the iPod changed the way we pay for music, the iTablet could change the way we pay for newspapers and magazines.
The iTunes store and the Apple App store are game changing methods for charging for digital goods, the next logical step is to create a digital newsstand that could be access from an iTablet device. This digital newsstand could potentially revitalize traditional producers of paper media. People love the convenience of being able to buy music and applications from the palm of their hands, and the numbers prove it out. They're likely to do the same when it comes to purchasing subscriptions to richly delivered content.
Instead of carrying around a stack of magazines and newspapers, they can have that great glossy look and feel that a laptop simply can't provide. A tablet experience is much closer to the one we enjoy from sitting down and flipping through a magazine, but with the additional wow factor of being able to place video and interactive info graphics along with the text.
2010 could be the year we start to see the mainstreaming of not only consuming of web content on more convenient devices, but also the beginning of the end of lamenting how we can't make money creating that content.
Anthony De Rosa is a veteran blogger who has been developing and providing consulting for new media since 1996. He posts his opinions on a variety of topics, social media and politics in particular, at soupsoup.tumblr.com.
Have a tip we should know? [email protected]