HuffPo Removes Trump Coverage From Entertainment Section: 'We Are No Longer Entertained'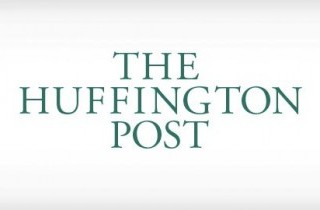 Ever since the early stages of his controversial campaign, the Huffington Post has denounced Donald Trump's politics as a "sideshow" and banished its coverage of him to their entertainment section. In a Monday night post, however, Arianna Huffington announced that Trump would be moved to the politics section as his continuing lead shows he is a legitimate contender for the presidency.
Following his announcement that he would ban all Muslims from entering the U.S., Huffington wrote that Trump's campaign is no longer entertaining, but has "morphed into something else: an ugly and dangerous force in American politics." Though she confirmed the re-assignment of Trump's categorization, Huffington impressed that their coverage of his campaign would reflect his political abnormalities, and how it changed the 2016 landscape:
There was certainly no shortage of ugly comments from the beginning, as he kicked off his campaign with outrageous comments about Mexicans. But at first, this over-the-top xenophobia, though disgusting, played as the sour shtick of a washed-up insult comic. Now that Trump, aided by the media, has doubled down on the cruelty and know-nothingness that defined his campaign's early days, the 'can you believe he said that?' novelty has curdled and congealed into something repellent and threatening — laying bare a disturbing aspect of American politics.
Huffington continued that the Post would continue to call out Trump's rhetoric for what it is, and that they would not allow themselves to be "distracted by the showmanship."
"We believe that the way we cover the campaign should reflect this shift," Huffington said. "And part of that involves never failing to remind our audience who Trump is and what his campaign really represents."
Over the past few months, Trump has hit back at HuffPo on numerous occasions, calling it "unimportant" and displaying no concern with their categorization. Each of those months have been filled with controversy, with his Muslim ban proposal currently going under tremendous scrutiny by the media and major political figures.
[h/t Washington Post]
[image via Huffington Post]
Have a tip we should know? tips@mediaite.com