Hugh Hefner's Son Pens New Playboy Philosophy To Defend Muslims, the LGBT Community, and More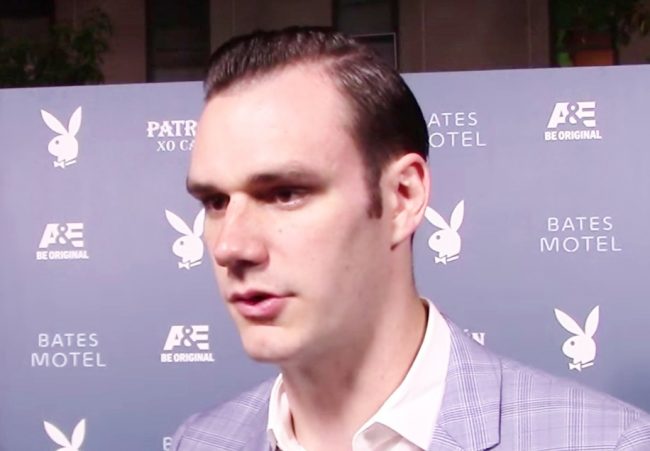 We reported earlier today that Playboy is bringing back the nudes alongside a few other old staples once beloved by fans of the brand, including the "Playboy Philosophy" column.
Hugh Hefner's son Cooper Hefner published "The New Playboy Philosophy" today and it's certainly a very 2017 take on his father's decades-old vision.
He explained that his father's taboo-busting goal 63 years ago was to create a space "to promote a healthy conversation about sex while also encouraging dialogue on social, philosophical and religious opinions." The younger Hefner explained that back in the day, no one discussed the topics on their mind because social etiquette forbade it.
Playboy undoubtedly had an effect on how free the general public felt discussing certain taboo topics, and in the interest of the freedom that the magazine and the country of its origin represent. Hefner went on to write this:
In the 1950s, the brand fought against McCarthyism with the decision to publish American writers, artists and others who had been blacklisted by the U.S. government. In the 1960s, the company unapologetically promoted a racially integrated lifestyle in its clubs, in its publication and on its national television shows when few others were willing to do so. Throughout the 1960s and onward, PLAYBOY published cartoons and stories that challenged social norms, as well as advocated for the LGBTQ community when society had abandoned or, worse, aggressively gone on the attack against it.

Although it is a blessing to be able to continue something my father wrote with such conviction, my real motivation for bringing these installments back to life is my belief that we have entered a time when history is beginning to repeat itself.
Talk about your taboo topics. Hefner pretty clearly made the case that what is happening in America now is similar to McCarthyism and the final years of the Jim Crow era.
The entire column is worth a read because it lays out what the magazine and brand will strive for in the coming years, but also because it includes a reasonably thorough history lesson that touches on AIDS, the pro-choice movement, and advancements toward social justice made under President Barack Obama.
Spoiler alert! Here's how the column ends:
So let this stand as an introduction and a declaration that, regardless of our sexual orientation or political point of view, what we're seeing in society has happened before and that we all agree an attack on Muslim Americans, on women's healthcare rights, on the LGBTQ community or on the First Amendment is in fact an attack on all our rights. And we should be ready to defend those rights at all costs on the intellectual battlefield.
Will Donald Trump tweet about Playboy as he has about the New York Times and Nordstrom? If he does, he'll need to take the framed issue down from his wall first!
[image via screengrab]
Lindsey: Twitter. Facebook.
Have a tip we should know? tips@mediaite.com