Human Rights Campaign Calls On NBC To Use Olympic Platform To Expose Russia's Anti-Gay Laws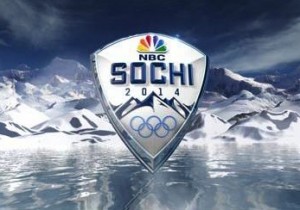 The fact that Russia is now reportedly granting temporary asylum to Edward Snowden has already made things awkward, to say the least, about Russia hosting the 2014 Winter Olympics. But beyond that, there is heightened concern over Russia's anti-gay laws and the safety of gay Olympic tourists next year. The Human Rights Campaign sent a letter to NBCUniversal requesting that they use their platform as the exclusive broadcaster of the Olympics to draw attention to Russia's new anti-gay policies.
RELATED: Lindsey Graham Defends Call To Boycott Russia Olympics On Fox: 'Look What Hitler Did In 1936!'
The letter, posted by BuzzFeed, was sent to NBCUniversal CEO Stephen Burke listing all the offenses that gay people can get arrested for in Russia, including public displays of affection, positive tweets about the gay community, and wearing a rainbow flag.
Russia has made it clear they will arrest any and all openly gay tourists, and while the International Olympic Committee has a non-discrimination charter and there have been official statements assuring the public that gay tourists will be safe. However, the HRC does not consider this to be sufficient, and asks NBC to defy Russia's laws on broadcasting positively on LGBT issues and expose the discriminatory laws for an international audience.
"NBCUniversal… has a unique opportunity–and a responsibility–to expose this inhumane and unjust law to the millions of American viewers who will tune in to watch the Games. You no doubt agree that it wouldn't be right to air the opening ceremonies, which is an hours-long advertisement for the host country, without acknowledging that a whole segment of the Russian population–not to mention foreign athletes and visitors–can be jailed for an immutable aspect of their identity."
You can read the full letter here [PDF].
—–
Follow Josh Feldman on Twitter: @feldmaniac
Have a tip we should know? tips@mediaite.com
Josh Feldman - Senior Editor