'I Did It All Myself': A.J. Delgado Lashes Out at Jason Miller for Disappearing on her Pregnancy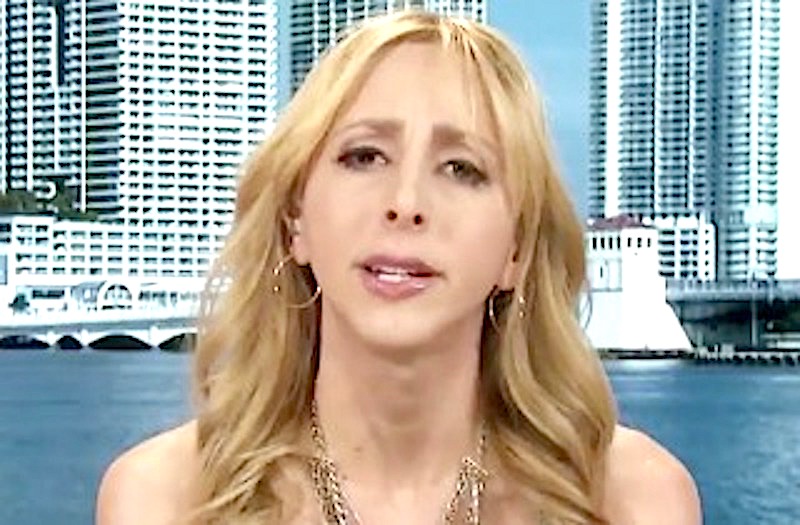 Former Trump aide and Mediaite columnist A.J. Delgado is telling her side of the story for how she conceived a child out of wedlock with her old colleague, Jason Miller.
The relationship between the former Donald Trump staffers has been an open secret for months, but the two were thrust into the spotlight last week after it was revealed that they were parents of a love child. Shortly after this happened, Deglado slammed New York Post's reporting while refuting the notion that Miller was happy that his extramarital affair resulted in a baby.
In her interview with The Atlantic's McKay Coppins, Delgado talked about how she and Miller began their fling after the latter said he was separated from his wife. Delgado found out she was pregnant shortly after Election Day, and after holding off the news for fear of Miller's reaction, she finally told him about it during a night together in bed.
From The Atlantic:
Miller reacted calmly, Delgado recalled, but came back with some complicating news of his own. "Well this is going to be extra awkward for me to handle," she remembers him saying, "because my wife is expecting."

Not comprehending at first, Delgado replied, "Expecting what?"

"Obviously that floored me," she told me. "It was a very rough thing to hear."

Some women would have considered abortion. And according to Delgado, Miller asked her on two separate occasions if "there was any chance I'd terminate the pregnancy." (Miller denied this.) But she told me she didn't seriously entertain the notion.
From there, Delgado described a period of loneliness where she prepared to give birth while dealing with her abandonment by Miller and people in her corner during the election. Delgado couldn't say much about her campaign colleagues due to non-disclosure agreements, but she hinted that people like Kellyanne Conway were not as supportive of her as she hoped they would be.
Delgado also spoke about how Miller has yet to provide any kind of child support for their son, and their only correspondence since their breakup has happened through lawyers. Delgado was also furious when Miller demanded a DNA test for their son shortly after he was born.
"Jason Miller disappeared on the pregnancy, on his child, until June. I did it all myself. He never once called, texted, emailed to find out if I was receiving proper prenatal care, to find out the baby's gender, to see if I had health insurance, or if there was anything he could help with. He never even inquired whether there was a baby registry so that he could send something."
Read the full piece here, via The Atlantic.
[Image via screengrab]
— —
>> Follow Ken Meyer (@KenMeyer91) on Twitter
Have a tip we should know? tips@mediaite.com