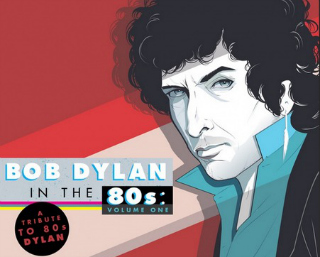 A new Bob Dylan tribute record that came out this week begs the question: Is it time to rethink Dylan's infamously fallow 1980s period?
Dylan's musical output in that decade was so critically reviled (save for Infidels and Oh Mercy) that it nearly ended his legendary career. He rarely performs his '80s tracks live anymore; and the period brings up rough memories for those in his inner circle. While Dylan had an enormously successful '60s and '70s, the Reagan era saw the bard struggling to find his identity in a newly-glossy, synth-dominated pop world.

A string of baffling evangelical records (accompanied by a tour with a self-imposed ban on secular tunes) gave way to experiments with '80s new wave production, followed by pointless records like Knocked Out Loaded or Down in the Groove. The latter was universally-reviled despite Dylan gathering all-star studio support from Eric Clapton, Jerry Garcia, Steve Jones of the Sex Pistols, and Paul Simonon of The Clash.
As Grantland's Stephen Hyden noted this week, however, Dylan's signature contrarianism has lent itself to throngs of contrarian fans (Heck, 1978's troubled Street Legal is among my favorites). A couple of those fans set out to reclaim Dylan's problematic decade through a brand-new tribute record.
ATO Records' Bob Dylan in the '80s: Volume One gathers 24 different artists — from stars like Glen Hansard to indie darlings Deer Tick — to reinterpret two dozen Dylan's songs written in that decade (17 on the main album, 7 as an iTunes bonus). Rather than select a handful of Dylan's most acclaimed tunes from the decade (say, "Blind Willie McTell" or "Dignity"), executive producer Jesse Lauter curated songs he felt needed refurbishing at the hands of the particular artists he had in mind.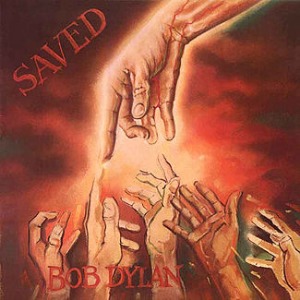 Lauter and his co-producer Sean O'Brien first came up with the concept while studying musical recording at New York University. The pair jokingly sought to start a cover band called Shitty Dylan (a reference to the Shitty Beatles in Wayne's World), exclusively playing songs from Dylan's nadir period. Years later, and after successfully producing projects for a handful of indie artists, the idea morphed into a compilation of covers.
-RELATED: Bob Dylan's Incredible Channel-Surfing Music Video Features Drew Carey, Fake Cable News Show
"The '80s are a period in Dylan's history most people don't care to know about it, because they straight-up always thought it was just not very good," Lauter told me. For this tribute record, he said, "we stripped away all the '80s production elements, the flashy Arthur Baker production, so that listeners could focus on just the songwriting — the lyrics, the melodies."
And that's precisely what the record accomplishes.
Hannah Cohen absolutely stuns with a hushed rendition of "Covenant Woman," an otherwise throwaway gospel ballad off Saved. Langhorne Slim jolts new electricity into "Got My Mind Made Up" off Knocked Out Loaded. Hansard's interpretation of "Pressing On" — one of Dylan's more well-regarded gospel tracks — is stirring enough to make even this agnostic believe for a few short minutes.
And that's likely what Dylan wanted you to feel when he first wrote the song; but the production shtick of the time and a career crisis muddied the final product.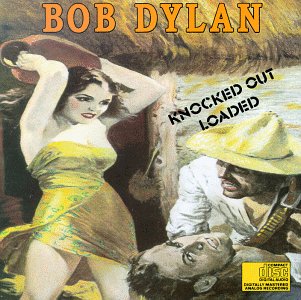 Even a well-regarded song like "Man of Peace" finds new life in this project (as a bonus track). Spirit Family Reunion takes Dylan's Cold War-era truth-to-power rocker and turns it into a mesmerizing acapella folk song that sounds like its words have witnessed the horrors of government power and warfare for centuries. The group's live performance of the track at Monday evening's album release show elicited gasps from the audience.
The successful execution of Dylan in the '80s does not prove that we should go back and suddenly think Down in the Groove is a timeless masterpiece. On the contrary, to this very day it is still as Rolling Stone described it: "Confusing, frustrating, and intermittently fab."
But Lauter's project does serve as a reminder that, while the original Dylan recordings are especially dated, corny, and often unlistenable, the songs themselves are hidden gems that could compete with critically-acclaimed Dylan, if only they were given the appropriate production.
In other words: Most of Dylan's 1980s recordings definitely do not stand the test of time, but his songwriting surely does.
—
Spotify users can listen to the full record below:

— —
>> Follow Andrew Kirell (@AndrewKirell) on Twitter
Have a tip we should know? tips@mediaite.com