Jake Tapper Throws Wicked Shade on Tucker Carlson and Trump for Montenegro Remarks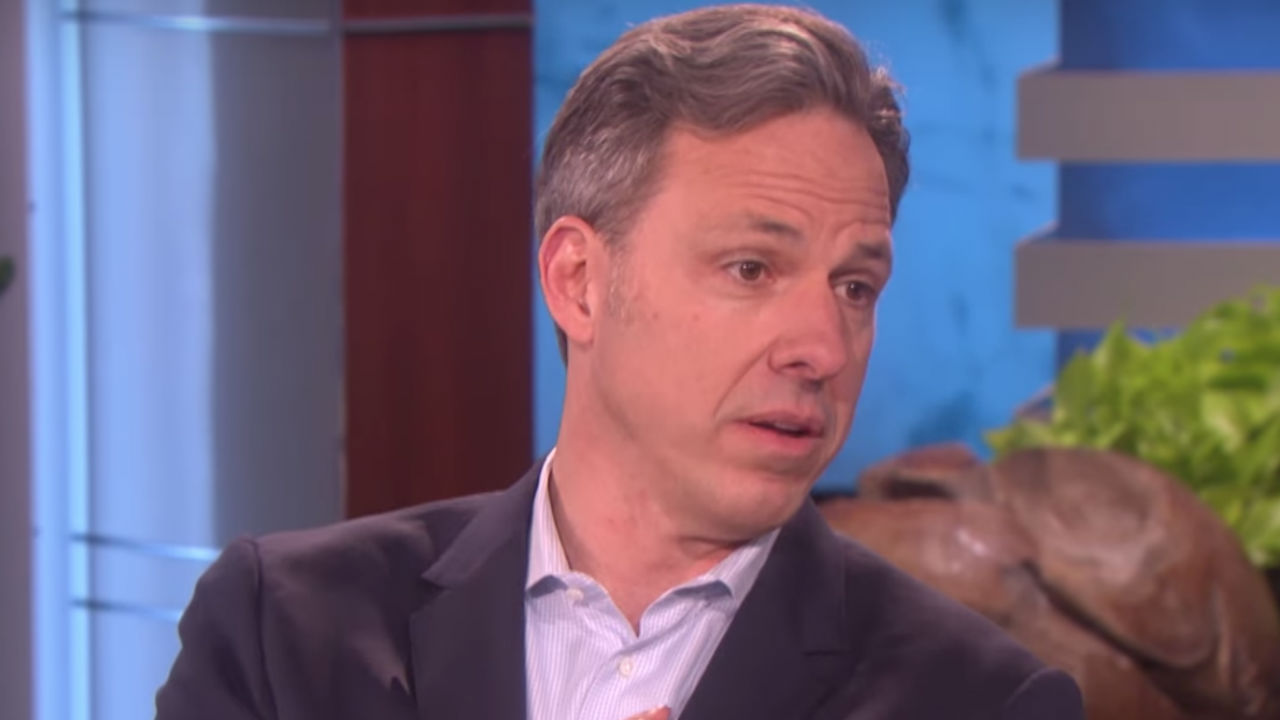 CNN's Jake Tapper is bringing the shade on Wednesday morning in a rebuke to Donald Trump and Fox News's Tucker Carlson for their comments about NATO and Montenegro.
During Trump's interview with Carlson last night, the two talked about the president's recent tour through Europe while raising questions of whether NATO still has a purpose in the modern age. The two particularly honed in on NATO Article 5, the alliance provision that asks all member nations to provide mutual defense if any one of them, even a new member like Montenegro, comes under attack.
Tapper appears to have noticed this, and is now pointing out the ways in which NATO states contribute to American international interests:
From February: Montenegro to increase troop presence in Afghanistan, per request of US. https://t.co/T1r3kkWElQ

— Jake Tapper (@jaketapper) July 18, 2018
This whole topic of NATO member states reminds me that there were two Latvian soldiers at COP Keating on the day of that deadly attack in 2009: First Sgt Janis Lakis and Corporal Martins Dabolins.

— Jake Tapper (@jaketapper) July 18, 2018
He's also reminding people that Article 5 has been invoked only once throughout its entire existence: in the aftermath of 9/11.
One can debate treaties and the Western alliance, I suppose, but if folks are wondering why Americans should defend Montenegro, know that Montenegrins are fighting in the US war in Afghanistan because we were attacked on 9/11. In other words — they're already defending us. https://t.co/tVPdlUsQqU

— Jake Tapper (@jaketapper) July 18, 2018
Finally, Tapper is noting that Russia has tried to use Montenegro to stir up trouble before:
Here's the Russian news site Sputnik pushing the narrative that Montenegro joining NATO means they're "fighting other people's wars for them":https://t.co/rNIzk6DOW4

— Jake Tapper (@jaketapper) July 18, 2018
Also, not for nothing, worth reading about the attempted 2016 coup in Montenegro, in which Montenegro's chief special prosecutor alleged Russian security services were involved.https://t.co/pZlmN0sQH2

— Jake Tapper (@jaketapper) July 18, 2018
Wait, so Russia ALSO doesn't like Montenegro? What an amazing coincidence!
UPDATE: Following Mediaite's report on his tweets, Tapper offered clarification that he only intended to share information about the topic:
Respectfully I'm not throwing shade at Tucker or anyone. I'm just stating some facts that viewers of the president's comments may not know.

— Jake Tapper (@jaketapper) July 18, 2018
[Image via screengrab]
— —
>> Follow Ken Meyer (@KenMeyer91) on Twitter
Have a tip we should know? tips@mediaite.com