James O'Keefe Reportedly Used Fake Startup to Try and Prove Anti-Conservative Bias at Twitter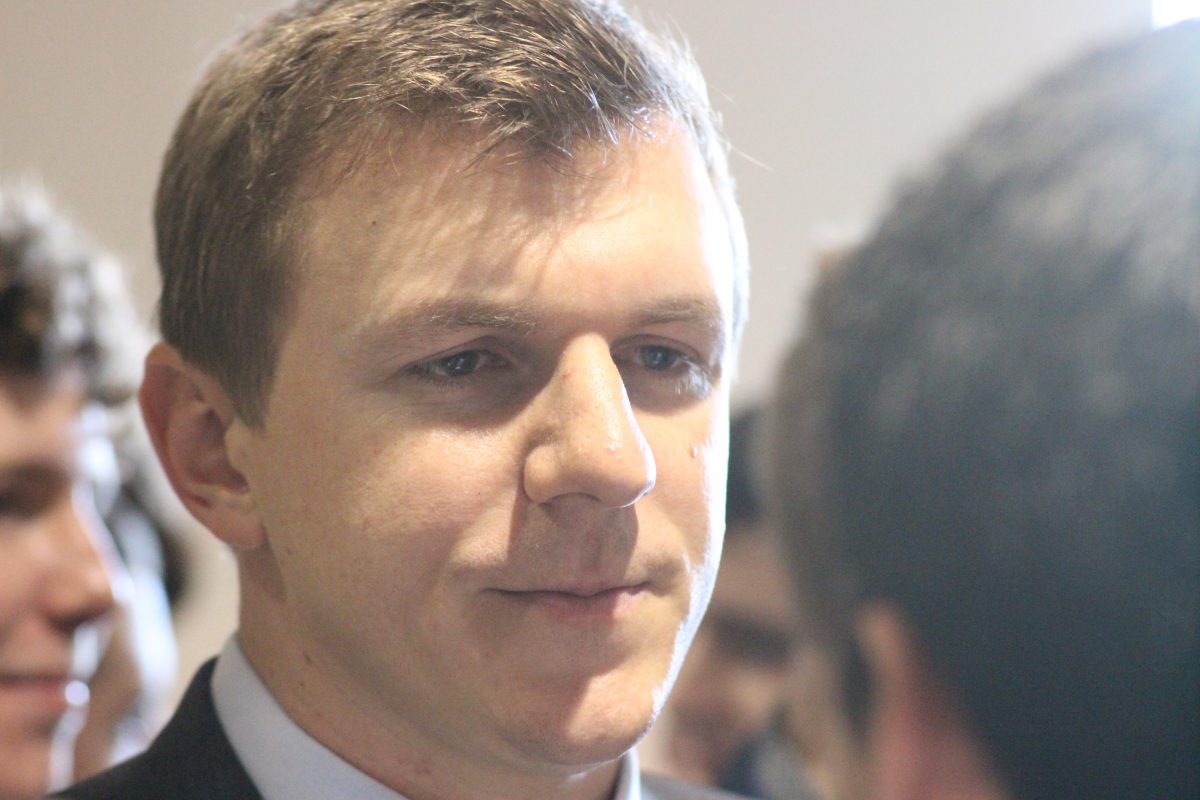 While he didn't pay a woman to pose as a rape victim this time around, right-wing activist James O'Keefe is back in the news after reportedly using undercover operatives and a fake startup to entice Silicon Valley workers into talking for his latest hit-job.
In a report released by Gizmodo today, journalist Kashmir Hill explained how O'Keefe used the front to film his surreptitiously recorded Project Veritas videos suggesting Twitter incorporates anti-conservative practices on their website. In the clips, former and current Twitter staffers can be seen discussing issues like "shadow banning" — when a social media network blocks a specific account's content from being seen — and policing of speech on the platform.
Despite offering a contract worker a full-time position in attempts to get him to talk about the supposed anti-conservative bias, there were no jobs at the O'Keefe's Tech Jobs Box, since it wasn't an actual company.
As noted by Gizmodo, O'Keefe's operatives went so far that they even seduced a tech worker for their videos:
"Many of the male employees were secretly recorded while on dates at dimly-lit restaurants, sipping wine. Based on the number of times he appears in the videos in different locations and dress, one security engineer, Clay Haynes, appears to have been enamored enough with the operative pumping him for information to go out with her at least three times. All of the Veritas operatives' faces are blurred, but you can see his date's jangly bracelets and long blond hair."
However, Project Veritas' Twitter sting has been met with fierce rebuttal by the company. The social media network even shot down claims of shadow banning on Capitol Hill, as Senator Ted Cruz's questions about the issue were met with denials.
Aside from his Twitter foray, O'Keefe was viciously criticized by liberal and conservative media figures alike after one of his operatives posed as a rape victim in a botched attempt to discredit loser GOP Senate candidate and alleged sexual predator Roy Moore. Despite the failed operation, O'Keefe amazingly admitted to believing the women who came forward against Moore in a December 2017 interview with Mediaite.
[image via Caleb Ecarma]
Follow the author on Twitter (@calebecarma).
Have a tip we should know? tips@mediaite.com