EXCLUSIVE: James O'Keefe Believes Roy Moore's Accusers Despite Attempt to Debunk Their Stories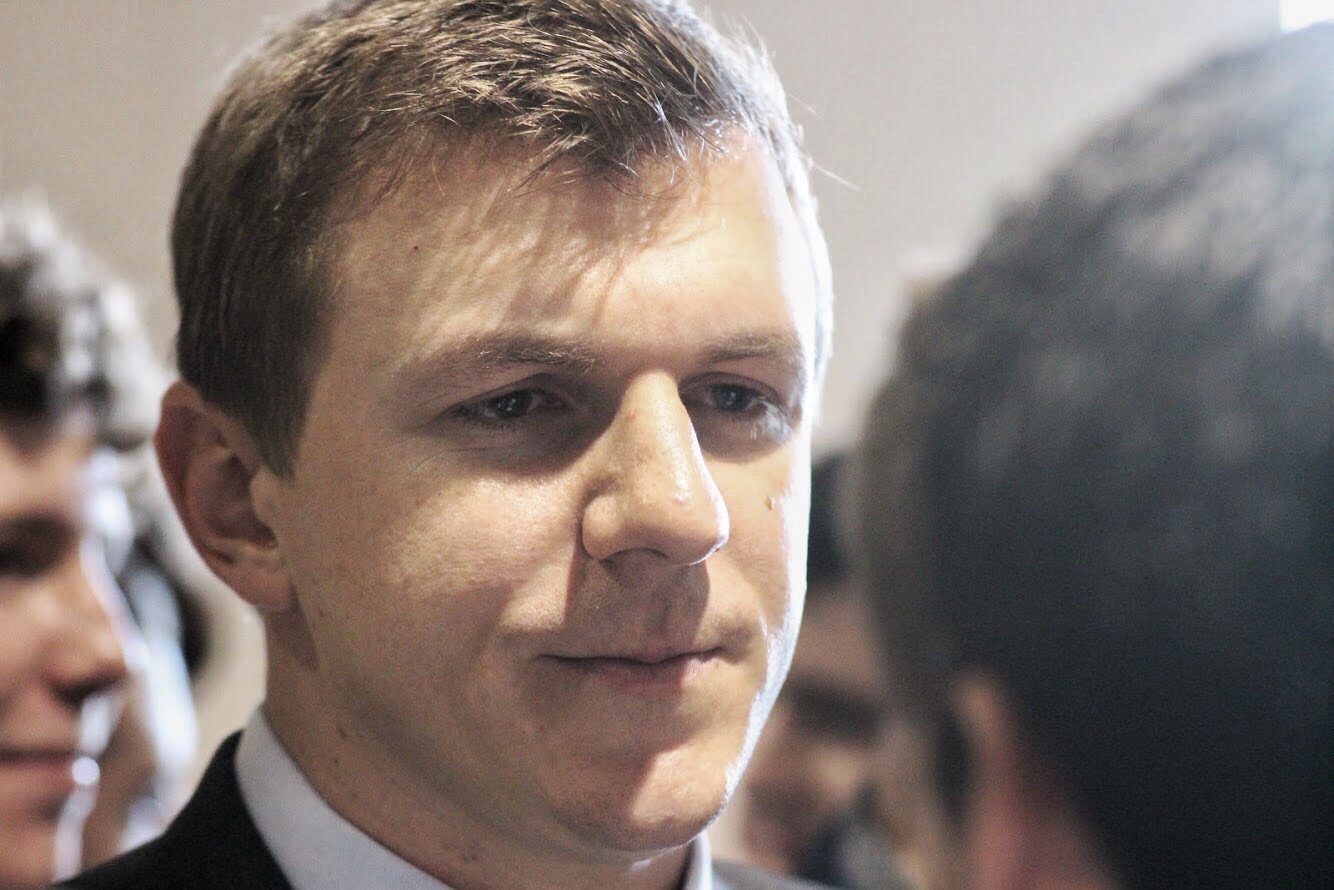 Not only does James O'Keefe not regret paying a woman to pose as a rape victim in a botched hit-job that would serve to discredit Roy Moore's accusers — in a surprising twist — the Project Veritas founder also says he actually believes the women who came forward against the loser Senate candidate.
After initially dodging questions regarding the credibility of the at least nine women who have accused Moore of sexual misconduct and predatory behavior, O'Keefe admitted to believing these claims during a sit-down interview with Mediaite.
"Yes [I believe them], but it's not my subject matter," said O'Keefe. "That's not what my investigation was about. It wasn't about the victims, it was about the bias in the media."
The conservative activist's view on these women's stories may come as a shock considering O'Keefe recently made national news after one of his operatives was caught pushing fake allegations against Moore to the Washington Post — the newspaper that initially broke the story on the ex-GOP candidate's alleged child molestation and misconduct.
Their attempt to plant the false story was foiled once the Post reporter who O'Keefe was attempting to dupe discovered inconsistencies in the phony victim's story, which ultimately led to the discovery of her true identity as a right-wing activist.
Jaime Phillips, who posed as the fake victim, had an especially dramatic story on Moore. She told the Post he had raped and impregnated her when she was 15 and proceeded to force her to have an abortion. While speaking with reporter Stephanie McCrummen, Philips intentionally gave off the impression that she was politically motivated to come forward against Moore and wanted to ruin his chances of winning the Senate race.
If she had succeeded in getting the paper to run with her story despite the clear conflict-of-interest, O'Keefe's efforts would serve to undermine the real women who made allegations against the Alabama Republican — all while Moore and his supporters were already touting similar conspiracy theories regarding the accusers' intentions.
This stunt ended with the Post getting a viral story, and that only served to add credibility to their initial reporting on the allegations.
O'Keefe vehemently denied assertions that he was trying to undermine the women's stories as he insisted the operative posing as a rape victim was only using her made-up story to "gain access" with reporters from the Post and learn their "deep and darkest secrets."
"Maybe at the end of our meeting, [the Post reporter] would have talked about the Trump-Russia story," said O'Keefe — that story being the focus of the videos he ultimately released targeting the paper.
He also excused his activist's particularly controversial disguise by saying, "You think posing as a [rape] victim is hardcore? You should see a lot of the other aliases we use."
When asked if he regrets inventing a case of sexual abuse, O'Keefe said he has no regrets and will "never apologize" for his work. Instead, he believes the Post should actually apologize to him for "assigning motives" to Project Veritas.
"I asked the Washington Post for a correction, they just lied… And for that, they should be ashamed, and they should apologize — and I asked them to, but they didn't want to print my comment," O'Keefe said — seething over the fact that the news outlet he tried to sting declined to publish positive PR for him.
He continued, without a hint of irony, "It was one of the most unethical things I've ever seen."
O'Keefe has a long history of controversies, embarrassments, and botched hit-jobs. There was the 2010 incident in which O'Keefe attempted to dupe a CNN reporter by "seducing her" while on a boat filled with condoms and dildos. His plan, ostensibly, was to sexually humiliate her in a bizarre, disturbing attempt to prove media bias.
Then there was the time when O'Keefe was hit with a misdemeanor conviction, three years of probation, and an incredibly sad mugshot after he was caught trying to infiltrate a US senator's office.
In 2012, an ex-Project Veritas operative even accused O'Keefe himself of sexual misconduct, claiming he owned a "rape barn" where he "taped intimate moments." Charges were eventually dropped.
Of course, a truly classic O'Keefeism was his 2016 sting on George Soros' Open Society Foundations which went comically wrong after he accidentally left a voicemail on one of his would-be victims' phones, explaining his entire plot.
All these failures aside, O'Keefe is determined as ever, vowing to Mediaite that he will "release another major expose" against a big media outlet in the coming weeks.
UPDATE 11:03 AM ET: The original version of this article stated that O'Keefe had been hit with a felony conviction. While prosecutors initially stated that they caught O'Keefe in the process of committing a felony, the charge which he eventually pleaded guilty to was a misdemeanor.
[image via Mediaite's Caleb Ecarma]
Follow the author on Twitter (@calebecarma).
Have a tip we should know? tips@mediaite.com