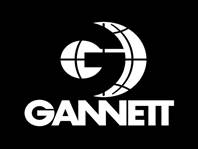 Like so many media brands, Gannett's Westchester, New York paper The Journal News is undergoing a massive restructuring. But besides economic woes, things are anything but typical at the Journal, as noted in David Carr's report in today's New York Times: journalists work in an "Information Center" instead of a newsroom and are organized by "topics" instead of beats. And when it comes to layoffs, all 288 employees were shown the door. Then they were told they could each reapply for one of 218 "redefined" positions.
Not unlike the current McKinsey evaluations at Conde Nast, staff in the news and advertising wings had to prove their worth, but instead of the standard cherry-picked cuts, at the Journal everyone had to claw their way back to employment by assuring the job reapers, in part, about their new media skills.
An anonymous re-hired worker merely called the day "unreal," but at least one of the less fortunate casualties was indignant, if a little ignorant: "How is the fact that I don't have a Twitter or Facebook account relevant to what I do?" he wondered. He went on to blame his firing partly on not doing "a good enough job of hiding my disgust," sounding uncomfortably like the veteran Kansas City journalist who bitterly (and unsuccessfully) applied for non-journalism jobs after having his pay cut.
In Carr's eyes, Gannett's business moves are notable because they represent a corporate shift toward futuristic local news coverage in which journalists are asked to do more, on a variety of new media platforms, for the same pay. But perhaps more interesting is the response from experienced professionals who continue to reject technology and the way the job is trending. It comes off sounding, for lack of a better word, crotchety. As Carr writes, "Anybody who leaves journalism right now will probably not find a way back in." But for anyone who plans on staying, it would probably behoove them to fire up their laptops and act accordingly.
Have a tip we should know? tips@mediaite.com