Judge Rules Whether Trayvon's Alleged Past Drug Use And School Suspension Permitted In Zimmerman Trial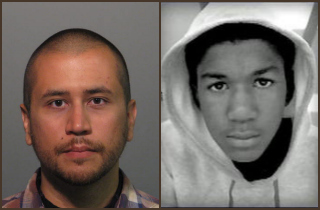 During a pre-trial hearing Tuesday afternoon, a Florida judge ruled that George Zimmerman's defense team cannot use the late Trayvon Martin's alleged prior marijuana use, school suspension, past fighting, personal text messages or pictures during its opening statement in next month's high-profile second-degree murder trial.

This comes nearly a week after Zimmerman's lawyer Mark O'Mara made the cable news rounds, showing off new photographs taken from Martin's cellphone, including a shot of a marijuana plant and an unidentified hand holding a gun: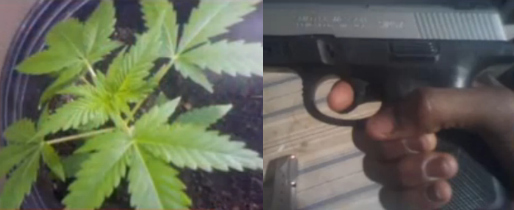 O'Mara had also claimed his team had obtained text messages in which Martin talks about organized fighting. "He got mo hits cause in da 1st round. He had me on da ground nd I couldn't do ntn," reads one text from November 2011.
In her ruling this afternoon, Judge Debra Nelson indicated she will personally consider motions to admit more evidence on a case-by-case basis during the actual trial. Throughout today's hearing, Nelson granted a variety of motions by the prosecution, who claimed that details about Martin's past are not relevant to the actual events that took place on February 26, 2012, when Martin was killed.
O'Mara also informed the court that his team had obtained video of three fights, two of which include Martin acting as referee. "There is certainly enough evidence," he told the judge, "that's going to suggest Trayvon Martin involved himself ongoingly with fighting with other people."
In turn, the prosecution argued that Martin and Zimmerman had no prior knowledge of one another, and thus the 17-year-old victim's past activities have no relevance to how the accused acted on the night of Martin's death.
The judge also ruled that she might allow the fact that a small amount of marijuana was found in Martin's blood the night of the shooting, but only after hearing from experts about the toxicology tests performed on the late teenager.
Despite the defense asking for a delay in the trial's opening, the judge ruled that the schedule will continue as planned with a state date of June 10.
— —
>> Follow Andrew Kirell (@AndrewKirell) on Twitter
Have a tip we should know? tips@mediaite.com