Judge Rules You Can Sue Ashley Madison for Data Breach — But There's a Catch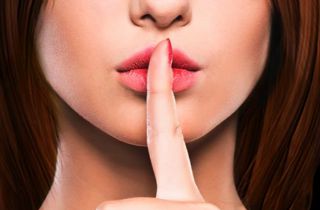 A federal judge has ruled that plaintiffs currently suing Ashley Madison, the dating website for cheaters, may do so — with the catch that they have to enter their real names in the public record.
Eastern District of Missouri Judge John A. Ross ruled in an April 6 order that the compelling public interest of free and open courts proceedings supersedes any embarrassment the would-be adulterers might suffer from having their names on the docket.
Ashley Madison, which connected married and committed people looking to have an affair, was the target of a data breach last August, which exposed users' names and personal information.
A class action against the site's parent company alleges that in addition to failing to secure user data, the site did not delete information even after selling users on a paid "Full Delete Removal" service, and that it extensively used fake (primarily female) accounts.
Forty-two of the plaintiffs had filed a motion asking the court to file under the pseudonym "John Doe" in order "to reduce the risk of potentially catastrophic personal and professional consequences that could befall them and their families."
Judge Ross notes in his order that cases in which plaintiffs have been allowed to petition anonymously usually are allowed to do so to shield them for social stigma or threat of physical violence. Ross also observes the irony of the plaintiffs' position:
Plaintiffs assert that being forced to proceed publicly would allow others to scrutinize their extremely sensitive personal, sexual, and financial information, the exact injuries their lawsuit seeks to address, and expose them to the threat of personal humiliation as well as extortion.
Plaintiffs who currently wish to proceed as class representatives (i.e. those actually filing the lawsuit) have to use their real names. Anyone wishing to remain anonymous has to dismiss their complaint, or they can proceed as an anonymous class member (i.e. any member of the injured group in a class action), if and when the class is certified. One John Doe has already removed himself from the case.
[h/t ArsTechnica]
Have a tip we should know? tips@mediaite.com