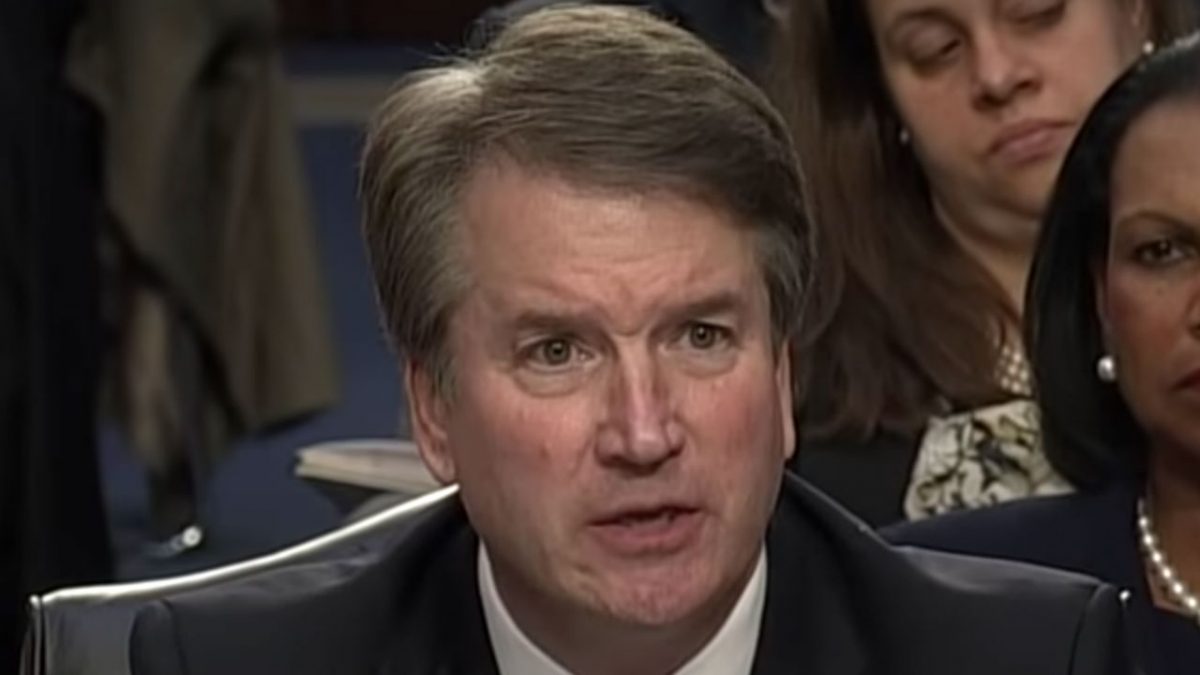 Days after news broke of a letter concerning an allegation of sexual misconduct against Supreme Court nominee Brett Kavanaugh, the woman who wrote the letter has come forward.
Christine Blasey Ford did not want to go public, but according to The Washington Post, she decided to speak out after the "bare-bones version of her story became public without her name or her consent."
Ford sat down with the Post for an interview regarding her serious allegations against Kavanaugh:
Speaking publicly for the first time, Ford said that one summer in the early 1980s, Kavanaugh and a friend — both "stumbling drunk," Ford alleges — corralled her into a bedroom during a gathering of teenagers at a house in Montgomery County.

While his friend watched, she said, Kavanaugh pinned her to a bed on her back and groped her over her clothes, grinding his body against hers and clumsily attempting to pull off her one-piece bathing suit and the clothing she wore over it. When she tried to scream, she said, he put his hand over her mouth.

"I thought he might inadvertently kill me," said Ford, now a 51-year-old research psychologist in northern California. "He was trying to attack me and remove my clothing."
She said she managed to escape when Kavanaugh's friend, Mark Judge, "jumped on top of them."
The Post report reveals Ford had reached out to them in July but was hesitant to go on the record:
She contacted The Post through a tip line in early July, when it had become clear that Kavanaugh was on the shortlist of possible nominees to replace retiring justice Anthony M. Kennedy but before Trump announced his name publicly. A registered Democrat who has made small contributions to political organizations, she contacted her congresswoman, Democrat Anna G. Eshoo, around the same time. In late July, she sent a letter via Eshoo's office to Sen. Dianne Feinstein of California, the ranking Democrat on the Judiciary Committee.
But after the past few days of coverage and speculation, she said, "Now I feel like my civic responsibility is outweighing my anguish and terror about retaliation."
She provided the paper with notes from her therapist from six years ago when she allegedly talked about the attack. Her husband Russell Ford said he recalled during the sessions that she did use Kavanaugh's last name "and voiced concern that Kavanaugh — then a federal judge — might one day be nominated to the Supreme Court."
Both Kavanaugh and Judge denied the allegation following a New Yorker report on the contents of the letter.
Kavanaugh said, "I categorically and unequivocally deny this allegation. I did not do this back in high school or at any time."
[image via screengrab]
Have a tip we should know? tips@mediaite.com
Josh Feldman - Senior Editor