Kellyanne's Husband Reportedly Advises Anti-Trump Writers on How to Improve Their Arguments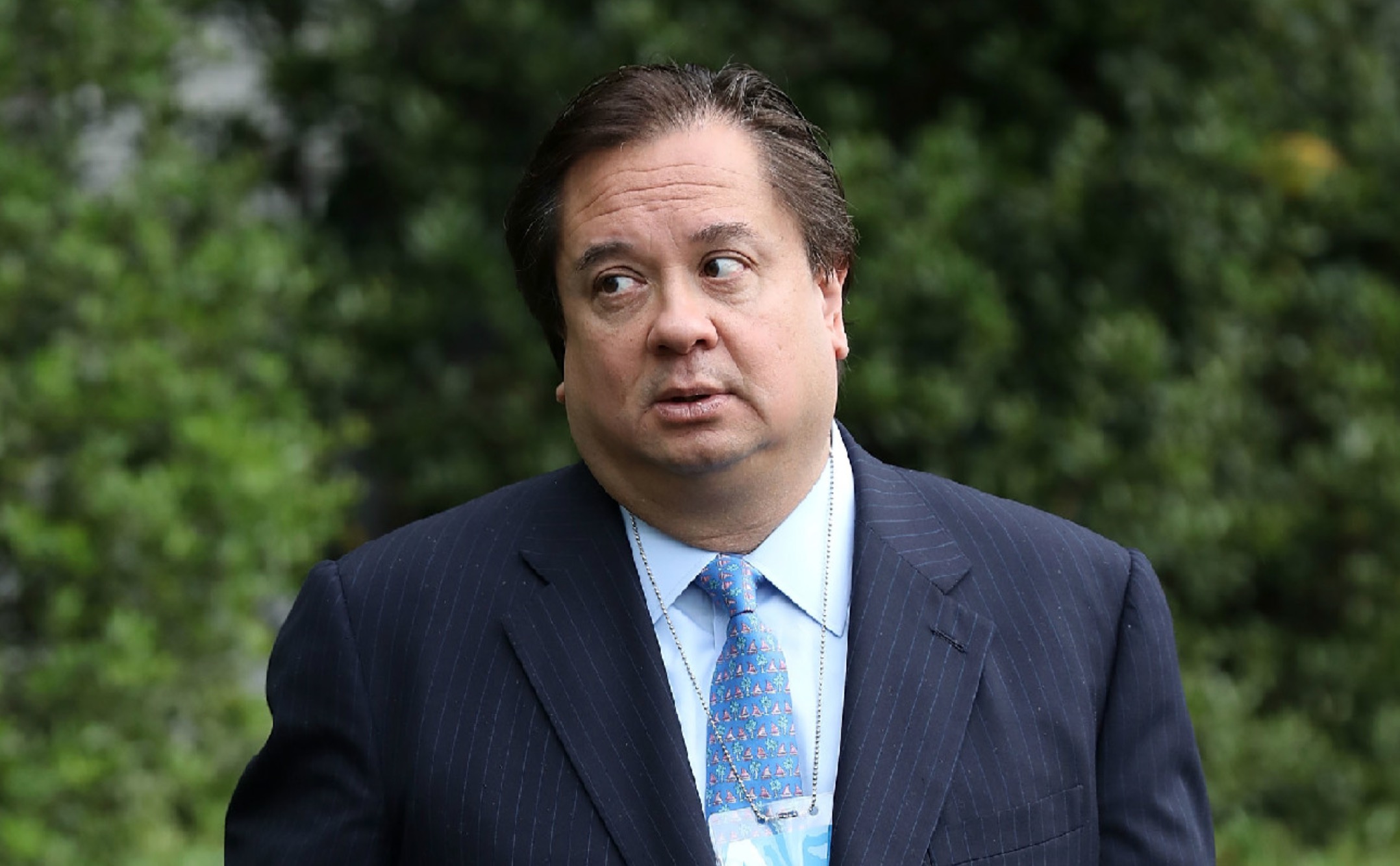 An extensive new profile on George Conway is revealing some interesting details about the impact his anti-Trump tweets have had on conservative circles and his wife, Kellyanne Conway.
For months, political observers have taken note of Mr. Conway's public statements contradicting or sometimes even challenging his wife's boss. Even though Mr. Conway was considered for solicitor general at one point, Politico took a deep dive look into how the high power lawyer went from a Trump supporter proud of his wife for running a successful presidential campaign — to a subtle but pointed thorn in the side of the administration.
Politico's piece even reported that Mr. Conway has become so frustrated with Donald Trump's assaults on the rule of law that he is now coaching the president's critics on how to improve their arguments against him.
From the report:
On some occasions, Conway has even gone outside the boundaries of Twitter when he couldn't contain his apparent grievance any longer.

"Drivel," he told Reuters in an interview last week, referring to Rudy Giuliani's assertion that the president cannot be the subject of a subpoena. He has also emailed people who have written things critical of Trump and quietly suggested improvements in their arguments, according to people who have received his unsolicited two cents.
Conway declined to give comment on this, telling Politico only that "If I wanted to say anything publicly, I would just say it."
The profile goes on to explore Conway's involvement with the Federalist Society, a group of conservative-leaning attorneys and legal scholars who have worked in tandem with Trump's legal agenda. Not all of their members are as bold or public as Mr. Conway, but some of them have reportedly criticized Trump while praising Robert Mueller.
As for his wife's standing in the White House, sources say that even though Trump is aware of Mr. Conway's tweets, his wife is still in POTUS' good graces despite speculation to the contrary
"I don't think it affected her at all. Her standing with the president is rock-solid," a source said. "She's as loyal as it gets—sometimes to a fault. I would say the likely impact of George's tweets inside the White House is negligible."
[Image via screengrab]
— —
>> Follow Ken Meyer (@KenMeyer91) on Twitter
Have a tip we should know? [email protected]