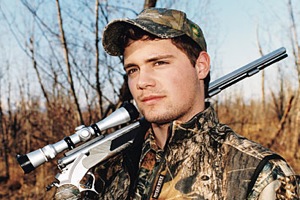 It's been a good couple of months since Wasilla's most eligible bachelor (or not!) Levi Johnston has been in the news, so naturally, the publicity genius waiting for the day after the July 4th holiday to drop a bombshell on the American media: an apology. Johnston confessed exclusively to People magazine that some of his allegations against would-be mother-in-law Sarah Palin were, shockingly, "not completely true."
Johnston, who had previously accused the Palins of calling Trig "retarded," being more interested in making money than having political power, and other "huge" but unspeakable things, confessed he acted partially in rage and despair and the end of his relationship with Bristol:
"'Last year, after Bristol and I broke up, I was unhappy and a little angry. Unfortunately, against my better judgment, I publicly said things about the Palins that were not completely true,' he tells PEOPLE exclusively. 'I have already privately apologized to Todd and Sarah. Since my statements were public, I owe it to the Palins to publicly apologize… So to the Palin family in general and to Sarah Palin in particular, please accept my regrets and forgive my youthful indiscretion,' Johnston says in the statement. 'I hope one day to restore your trust.'"
The news come in light of recent news that Johnston and the younger Palin were getting along better as parents and had put the past behind them. This all sounds like great news for Tripp Johnston— hopefully it's not yet another publicity stunt from the former Playgirl pinup.
Below is the initial cable news reaction to Johnston's apology:

Have a tip we should know? tips@mediaite.com