Liberal Bloggers Demand Dems Revive Strategy of Accusing GOP of Murder
Rothman: Liberal Bloggers Demand Dems Revive Strategy of Accusing GOP of Murder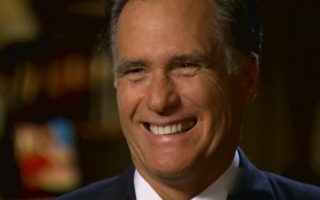 The Democratic Party's fear of a 2014 midterm election cycle, which could result in Republicans retaking control of the Senate and effectively muting President Barack Obama's efficacy in his final two years in office, is manifesting itself as a variety of stages of panic.
To the extent that Democratic strategists and liberal political observers have a strategy to combat the effects associated with the "six-year itch," augmented by a lackluster economic recovery and the implementation of the broadly despised Affordable Care Act, it has been to reignite the campaign of division that characterized the president's 2012 reelection effort.
Thus, Democrats have discovered that women are victims of pervasive discrimination in the workplace. The president's supporters are, however, undeterred by the fact that the political press has cast doubt on the figures the White House is deploying to make this argument and has determined that the solutions they are proposing are largely redundant.
Minorities, too, are under assault from Republicans, Democrats insist. Just as was the case in 2012, they are being prevented from exercising the franchise by GOP-supported voter ID laws. Though because minority voters turned out in greater proportions than whites for the first time in history in the last national election cycle, Democrats now warn that the threat to voting rights was only in the conceptual stages 16 months ago.
It is perhaps indicative of how dismal a failure these tactics have been in the effort to generate presidential election-level enthusiasm within the Democratic base that liberal bloggers are now demanding the Democratic Party revive the most egregious attack on former GOP Mitt Romney launched over the course of that rather brutal campaign: linking him to a person's death.
In August of that inauspicious year, the pro-Obama super PAC Priorities USA, headed by former White House communications official Bill Burton, launched an ad which linked Bain Capital's purchase and liquidation of a steel plant to the cancer-related death of a former plant employee's wife. "I do not think Mitt Romney realizes what he's done to anyone, and furthermore I do not think Mitt Romney is concerned," said the grieving husband in that ad.
It was an attack that overshot the target by a mile. Beyond exceeding the bounds of decency which arguably set a new standard for political incivility, the ad relied on innuendo and implication to create a tangential link between Romney and a woman's preventable death.
Flash forward a few months, and frustrated and concerned liberal bloggers appear to have forgotten the backlash that ad inspired. The threat to the Democratic majority is so acute, they warn, that Democrats should being accusing the GOP as a whole of supporting policies that resulted in another young woman's death.
Charlene Dill, a 32-year old mother of three, suffered from chronic heart disease. She passed away on March 21 from a condition that many believe was preventable. However, because she fell into the "Medicaid gap," making just $9,000 per year rendered her unable to afford necessary medical care but priced her out of Medicaid eligibility, a number of progressive commentators have determined that Florida Gov. Rick Scott's decision not to expand Medicaid is to blame for her passing.
Sensing a political opportunity, the progressive grassroots began to demand their representatives reanimate the charge that the GOP and it's representatives are basically murderers. "Charlene Dill was murdered by Rick Scott," a poster on the blog Democratic Underground declared in late March. "Is Rick Scott guilty of murder?" a Daily Kos blogger echoed later. "Florida Governor Rick Scott is now officially a killer, and Charlene Dill is one of his victims," the progressive blog Truth Out declared.
The shocking allegation then began to filter into moderately respectable liberal publications. "This 32-year-old Florida woman is dead because her state refused to expand Medicaid," Think Progress asserted last week. "An uninsured Florida woman who died last month from a treatable heart condition sparked a new kind of Obamacare horror story: the failure to expand Medicaid is killing people," The Wire's Arit John insisted.
It was then that the tragic death of a young woman began to cristalize into a partisan political issue.
"One study estimates that approximately 1,158 to 2,221 Floridians will die each year as a result of Republicans' stubborn refusal to expand Medicaid," Rep. Alan Grayson (D-FL) wrote in the pages of the Tampa Bay Times.
"Democrats need to start blaming the GOP for the death of Charlene Dill," declared The New Republic opinion writer Brian Beutler. His former employer, Salon.com, likely contributed to the level of subtlety displayed in that headline.
"The truth about Dill's story is that we'll never know how it would have ended if Florida had expanded its Medicaid program, and Dill had obtained the coverage she sought," Beutler conceded. "It's a counterfactual that's impossible to test precisely because Dill is dead."
But, after noting that Priorities USA fell into precisely the trap that he is advocating, Beutler determined that the potential rewards associated with this line of attack outweigh the risks. "[L]iberals writ large don't actually need to make any unprovable claims to deploy Dill's story in service of a very strong argument," he insisted. "It's completely uncontroversial to argue that Dill would have had a more fighting chance at survival if Florida Republicans hadn't refused the expansion against state interest."
Sure, if you consider an unfalsifiable charge of willful neglect leading to an untimely death as being "uncontroversial."
There are many reasons why state government could determine that expanding Medicaid on the federal dime for the first there years before gradually shifting the costs back to the states (a promise many believe will not be kept as the surge in Medicaid enrollees appears set to put unanticipated pressure on the federal government), could be problematic in the long-term.
It is a widely-held misconception that being covered by Medicaid is no guarantee that the newly insured will be able to see a doctor. "One study found that among clinics that accepted both privately insured children and those enrolled in Medicaid, the average wait time for an appointment was 42 days for Medicaid compared to just 20 days for the privately insured," wrote Michael Tanner in the New York Post in reference to an academic study of Medicaid beneficiaries conducted in Oregon. "That's one reason why so many Medicaid patients show up at the emergency room for treatment. They can't find a doctor to treat them otherwise."
"Medicaid coverage increases emergency department use, both overall and for a broad range of types of visits, conditions, and subpopulations," MIT economics professor Amy Finkelstein, one of the authors of the Oregon study, told NPR. "Including visits for conditions that may be most readily treatable in primary care settings."
What's more, the study revealed, "Medicaid coverage generated no significant improvements in measured physical-health outcomes."
Dill's tragic death and her family's loss is hard enough without turning her tragedy into a political football to be eagerly run up the field by an increasingly desperate base of Democratic partisans and their ethically-challenged accomplices in the Congress. The facts associated with Medicaid expansion suggest, at the very least, that it is impossible to directly link Dill's death to Florida's decision not to expand Medicaid. But that will not stop the president's allies in the press from adopting even the most base and immoral tactics in the attempt to stave off disaster in November.
[Photo via screen grab]
 — — 
> >Follow Noah Rothman (@NoahCRothman) on Twitter
Have a tip we should know? tips@mediaite.com