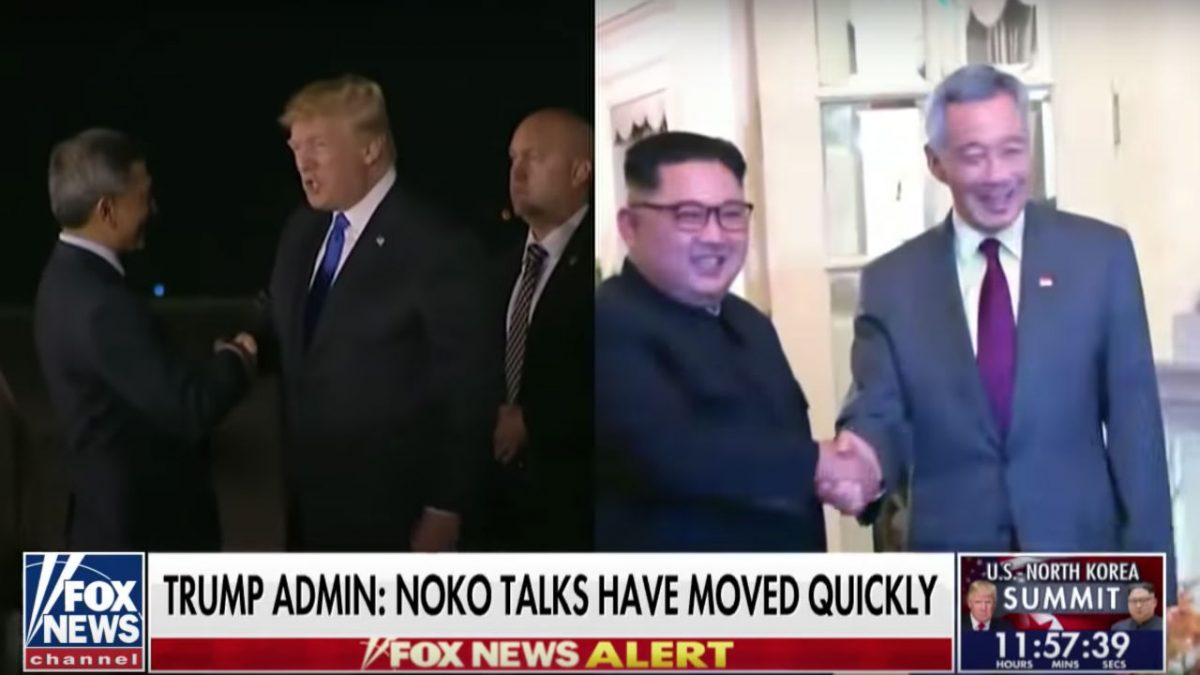 UPDATE 10:30 p.m. EST: Trump and Kim meet with advisers: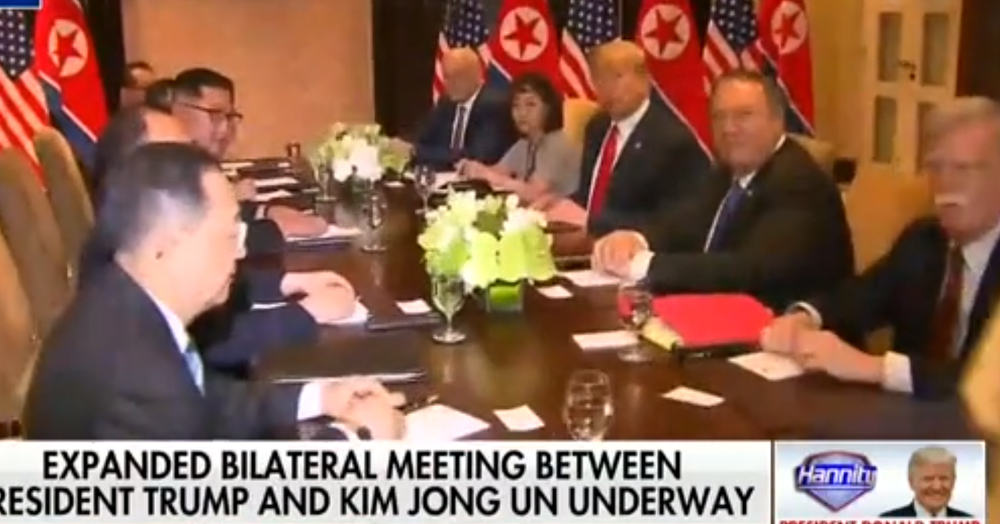 Watch here.
UPDATE 9:30 p.m. EST: Trump and Kim address reporters: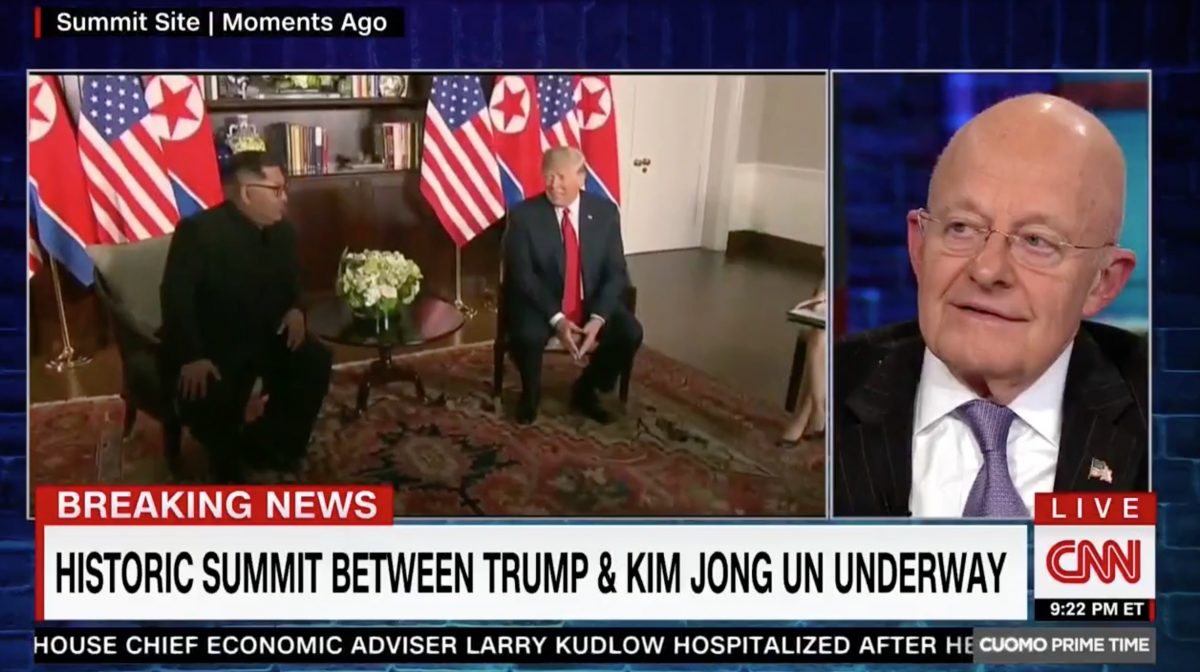 Watch here.
UPDATE 9:23 p.m. EST: A second shake:
A second handshake is offered by Pres. Trump once the two leaders are seated. #11MSNBC #SingaporeSummit pic.twitter.com/4RmD7UytL2

— 11th Hour (@11thHour) June 12, 2018
UPDATE 9:18 p.m. EST: Trump and Kim shake:
Watch the video here.
UPDATE 9:01 p.m. EST: Trump arrives:
And a few minutes later, Pres Trump arrives at hotel entrance for summit. pic.twitter.com/p8c5xhJR9V

— Mark Knoller (@markknoller) June 12, 2018
UPDATE 8:59 p.m. EST: Kim arrives:
WATCH: Kim Jong Un exits vehicle on Singapore's Sentosa island as he arrives for historic summit with President Donald Trump https://t.co/mMdm00WyAS pic.twitter.com/HAiymuopfc

— CBS Evening News (@CBSEveningNews) June 12, 2018
Today finally brings the historic North Korea summit in Singapore between President Donald Trump and North Korean leader Kim Jong Un.
The public and private negotiations over the past few months have all led to this moment, where a deal could potentially be struck between the two nations. The summit was called off at one point, but was called back on again after a White House visit from a North Korean envoy.
The one-on-one meeting is scheduled for 9 a.m. local time (9 p.m. EST) and President Trump is expected to be taking questions hours later. (New reporting from Bloomberg says Kim has already booked his departure and Trump will be leaving a few hours later.)
Just out: Official White House schedule for the Trump/Kim summit –>

—9p ET: Trump greets Kim

—9:15p ET: Bilateral meeting

—10p ET: Expanded bilateral

—1130p ET: Working lunch between Trump + Kim

—4a ET: Trump news conference

—630a ET: Trump departs Singapore

— Steve Kopack (@SteveKopack) June 11, 2018
Both Trump and Kim are already in North Korea preparing for the big sit-down.
At one point the leader of a brutal regime was greeted with some cheers:
Kim Jong un cheered a like a rockstar on his arrival at Marina Bay Sands in Singapore #trumpkimsummit pic.twitter.com/jchEPcgTW7

— Sarah Blake (@sarahblakemedia) June 11, 2018
Secretary of State Mike Pompeo talked about the negotiations in comments earlier today:
"We are prepared to take actions that will provide [North Korea] sufficient certainty that they can be comfortable denuclearization isn't something that ends badly for them Indeed just the opposite, that it leads to a brighter, better future for the North Korean people."
We have learned this afternoon that post-summit President Trump will be sitting down for an interview with none other than Fox News' Sean Hannity.
We will be updating this post with any new developments from Singapore.
[image via screengrab]
Have a tip we should know? [email protected]
---