Louis Vuitton Artistic Director Virgil Abloh Launches Website… Inspired by the Drudge Report?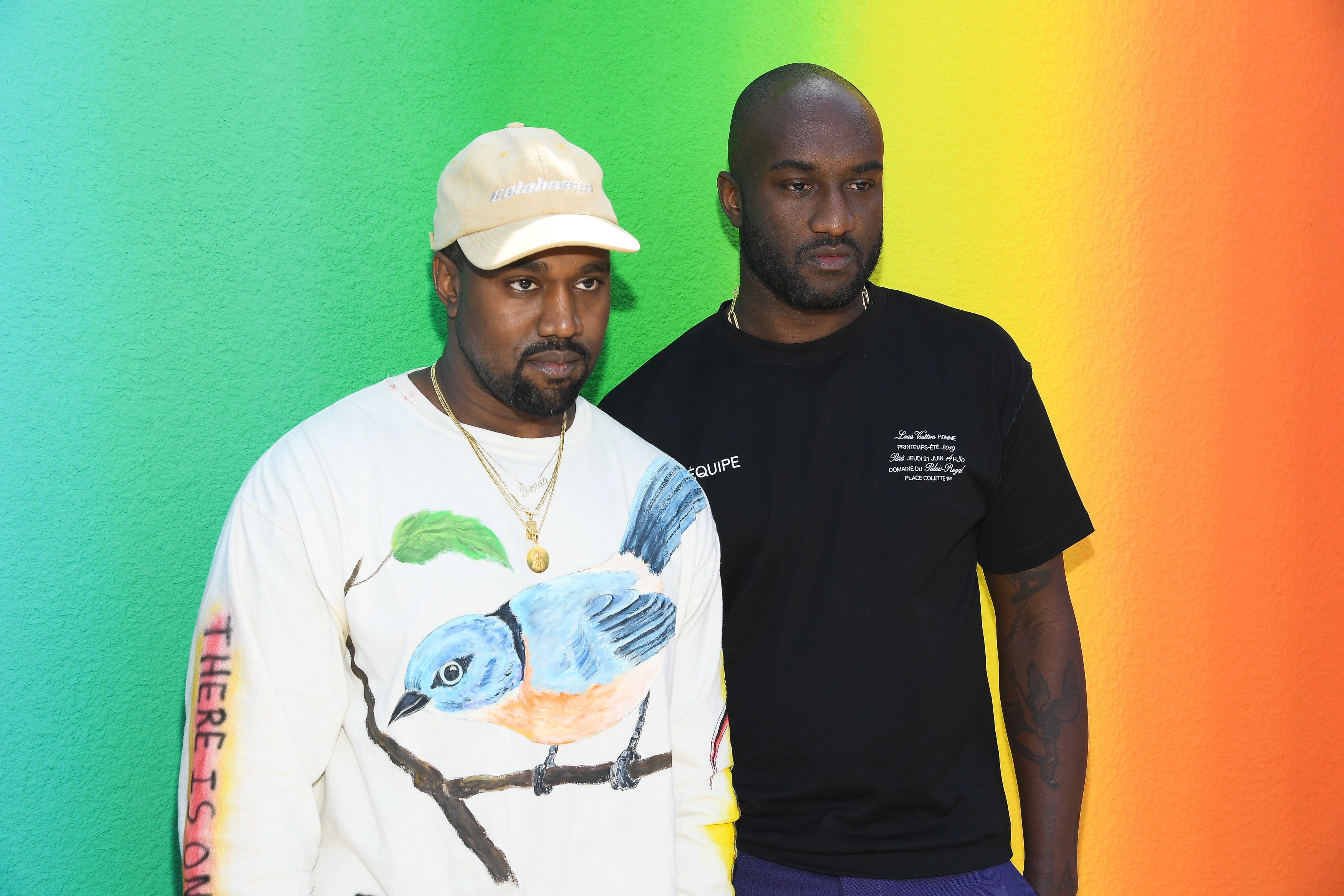 Virgil Abloh launched his personal website this week, and it appears to draw inspiration from a surprising source: news aggregator the Drudge Report.
Abloh is known for his prolific resume: he's the artistic director of Louis Vuitton menswear; he has his own streetwear-cum-couture brand, Off-White (they make furniture now too); he DJs; he designs highly-coveted sneakers with Nike; he collaborates with everyone from Takashi Murakami to IKEA; he Instagrams; he puts everything in quote marks.
In need of a centralized location other than Instagram to showcase his work, Abloh launched his new website, canary—yellow.com, designed by Italian studio Studio Temp. It features links to creative projects, his Soundcloud music page, a calendar touting his frenzied schedule.
It's hard not to notice something curious about the designer's new website: it's clearly inspired by Drudge's idiosyncratic news aggregator. Three columns, underlined Courier font, stacked links with photos interspersed. Even Abloh's rotating name is reminiscent of Drudge's trademark siren, wheeled out only for earth-shattering breaking news.
Is he ripping off the look? Is it an homage to Drudge? A postmodern sampling?
Abloh is a pioneer of the high-low, streetwear-couture pairing that has come to dominate fashion. He went from Pyrex Vision — a buzzy graphic t-shirt brand whose name is a reference to cooking crack — to a top job at Louis Vuitton. It's not dramatically different from Drudge's origin story, an unlikely tale that saw him found one of the highest trafficked websites on the internet. What's more, David Carr once praised his website for its still-influential "high-low bifurcation."
It's worth noting that the aesthetic through line between Abloh's new site and Drudge also connects one of the designer's first ventures, a vestige of 2000s style blogging called THE BRILLIANCE. The website — launched in 2005 and helmed by Abloh and two friends Chuck Anderson and Benjamin Gott — is known for its early dot com aesthetic, typos, and lots of esoteric design talk. It also feels somewhat inspired by the Drudge Report, which has held a stubborn grip on the very design it launched in 1997.
Abloh has come under fire in the past for his tendency to borrow inspiration. The inimitable Raf Simons once called Abloh unoriginal in an interview. At the dawn of his fashion career, Abloh got caught buying up discounted Polo Rugby (R.I.P.) flannels for $80, screen-printing on a Pyrex graphic and selling them for $550.
The Chicago-born designer has remained defiant in the face of critics. In response to Rugby-gate, Abloh had artist Jim Joe make a rug emblazoned with a quote from a report calling him out for the move. He waved off Simons' comments as a misunderstanding borne out of a generational divide. "Everything I do references something that influenced me," he said in an interview.
What's interesting is that while their aesthetic sympathies may intersect, Abloh and Drudge couldn't be more different public figures. Abloh is a prolific social media poster. His career thrives on being everywhere: on stage DJing a set in Indio, California, sending Playboi Carti down a runway in Paris, opening up an Off-White store in Hong Kong. Even when he's not personally appearing in an Instagram post, you can count on one of his pieces doing so, strapped to a Jenner's back.
Drudge, meanwhile, is chronically elusive. He rarely speaks to reporters and is even less frequently spotted in public. Could an Abloh collaboration change that!? We deserve at the very least a Drudge-inspired Off-White tee.
[Photo by Pascal Le Segretain/Getty Images]
Have a tip we should know? tips@mediaite.com
Aidan McLaughlin - Editor in Chief